Threat Intelligence Operations Platform
The ThreatConnect TI Ops Platform is more than a threat intelligence platform (TIP). It's an AI-powered platform that is a force multiplier for your cyber threat intel (CTI) team. The ThreatConnect Platform is the highly scalable and flexible solution required for operationalizing your cyber threat intelligence. It aggregates and enriches threat intel into a single location, allowing intel to be analyzed, prioritized, and actioned against the most relevant threats using AI and ML, automation, and robust interoperability across the tools in your enterprise. It also enables the organizations' cybersecurity teams to identify, investigate, and respond to threats more efficiently and accurately.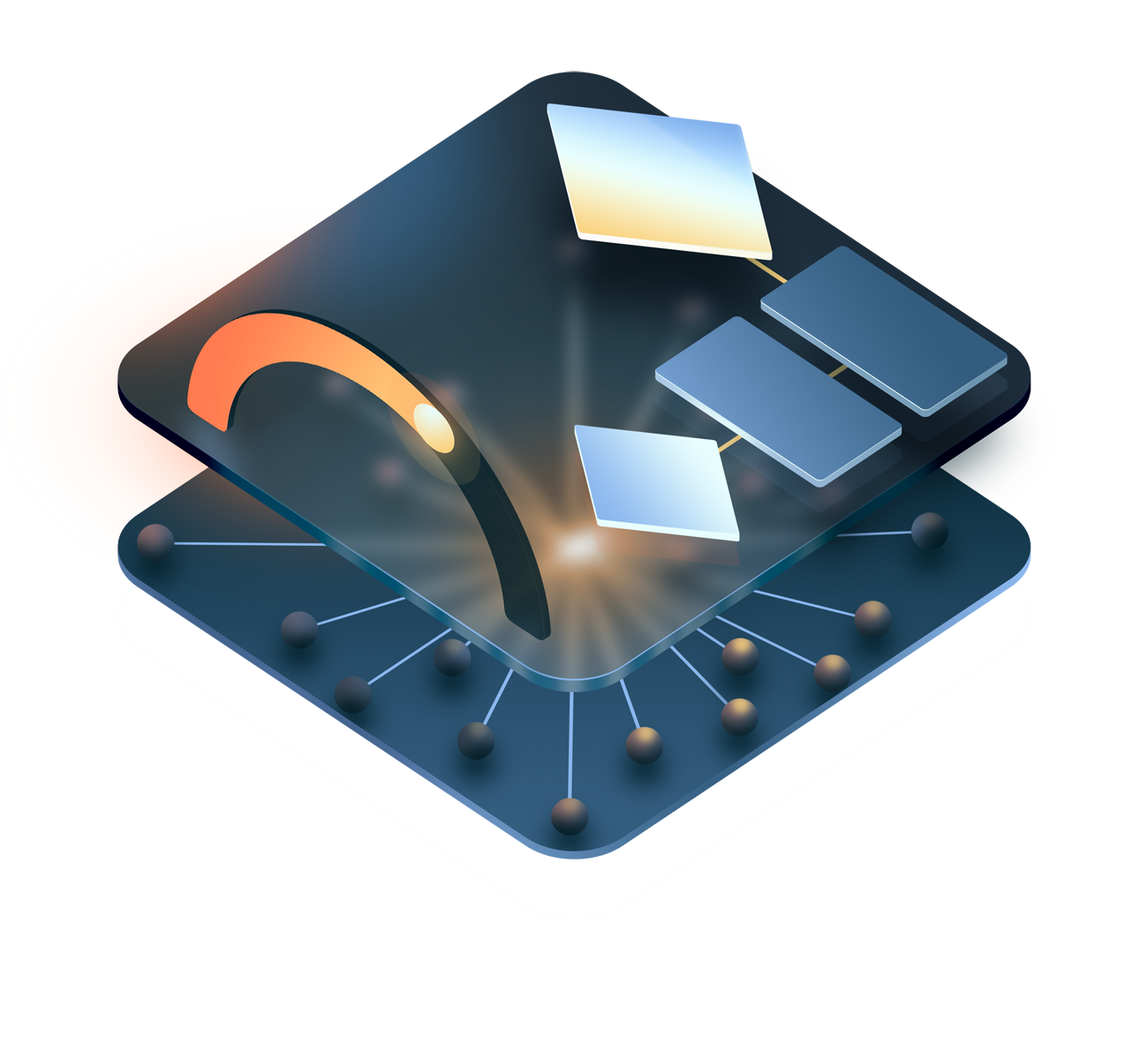 From reactive to proactive
From reactiveto proactive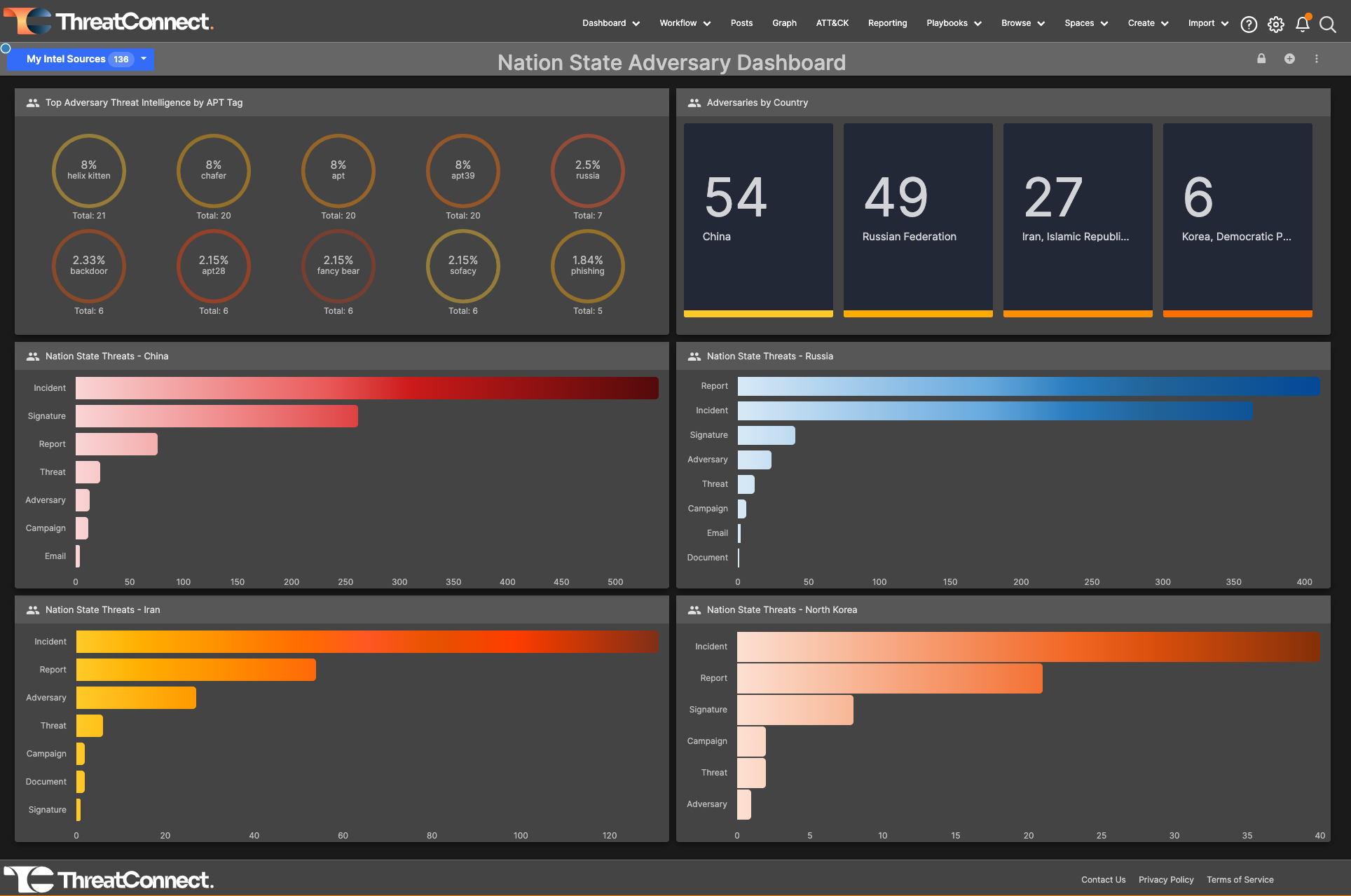 The ThreatConnect TI Ops Platform helps analysts anticipate threats targeting your industry and enterprise. Implement intelligence requirements directly in the Platform. Gain context and visibility into the tactics, techniques, procedures, behaviors, and infrastructure used by attackers, enabling defenses to be bolstered, making your organization more resilient to attacks.
Explore an Interactive Tour of the ThreatConnect Platform
From intel overload to actionable insights
From intel overloadto actionable insights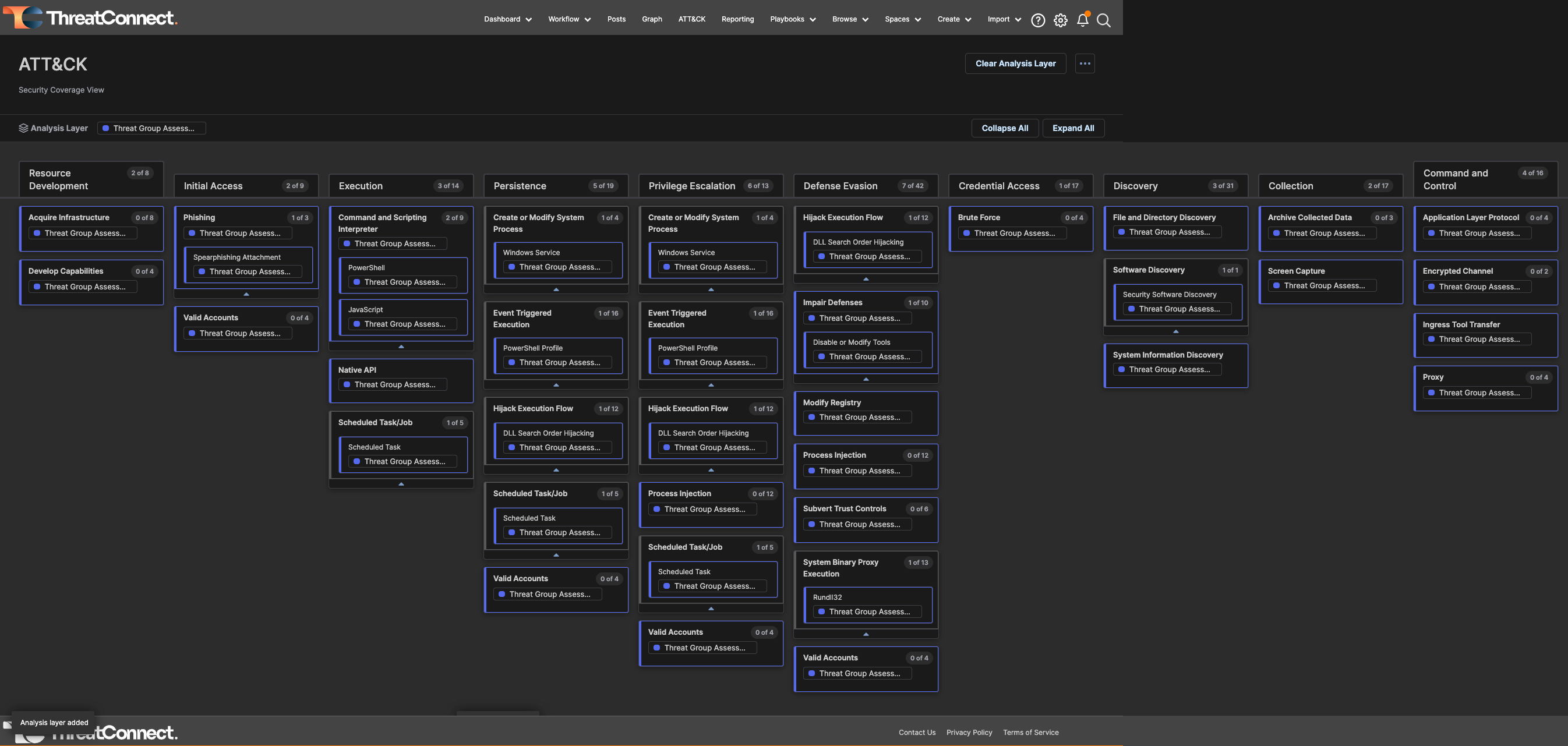 Cyber threat intel teams are inundated with data. It's time-consuming and challenging to analyze the volume, velocity, and variety of available threat intel to get actionable insights. The ThreatConnect Platform removes the pain of aggregating, processing, enriching, and prioritizing threat intel data into a high-fidelity, unified Threat Library. Spend time analyzing and actioning, not managing, your threat intel.
Join a Monthly Live Demo
From manual tasks to automated operations
From manual tasksto automated operations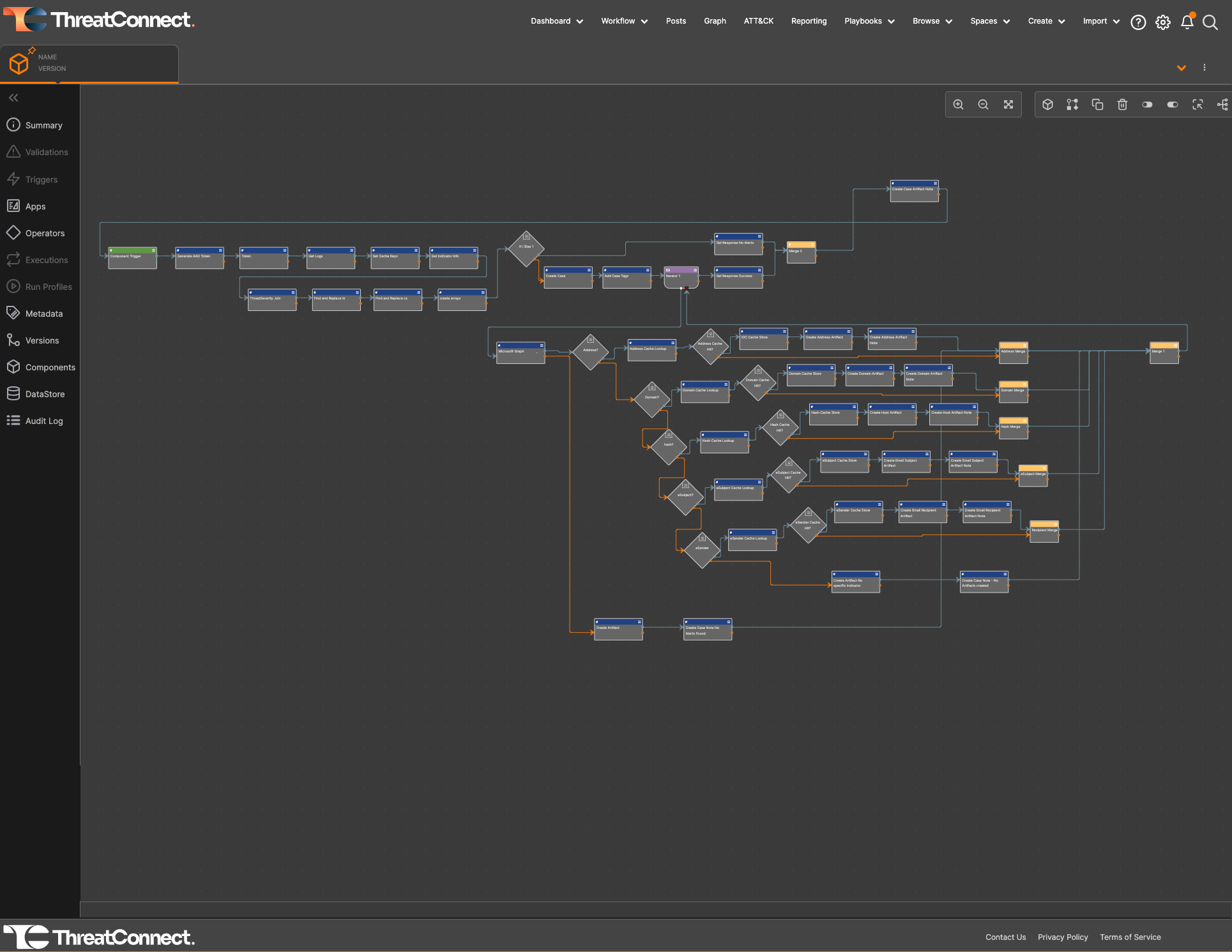 The ThreatConnect TI Ops Platform is the force multiplier for threat intel, security operations, and incident response teams. Built-in and customizable automation in the Platform reduces time spent by analysts on low-value tasks, creating room to focus on their most critical work. Whether it's pre-built Apps to connect your threat intel sources and security tools, built-in Enrichment to provide context to your threat intel, or the ability to automate your own processes via low-code Playbook automation, the ThreatConnect Platform has it covered.
Download Buyer's Guide for Threat Intelligence Operations
Explore Key Platform Features
CAL™
ThreatConnect's AI-powered global intelligence and analytics that provide real-time insights into threats through optimized open source feeds, novel feeds unique to the ThreatConnect Platform like the Automated Threat Library, Report Cards on feed performance analytics, and collective intel from the global ThreatConnect user community. Where other threat intelligence platform companies are focused on providing threat intel data, we enable AI-infused threat intelligence operations.
ATT&CK Visualizer
ATT&CK Visualizer lets you see adversary tactics and techniques and take action. Understand the behaviors and tradecraft of threat actors and uncover gaps in technical controls to improve your defenses.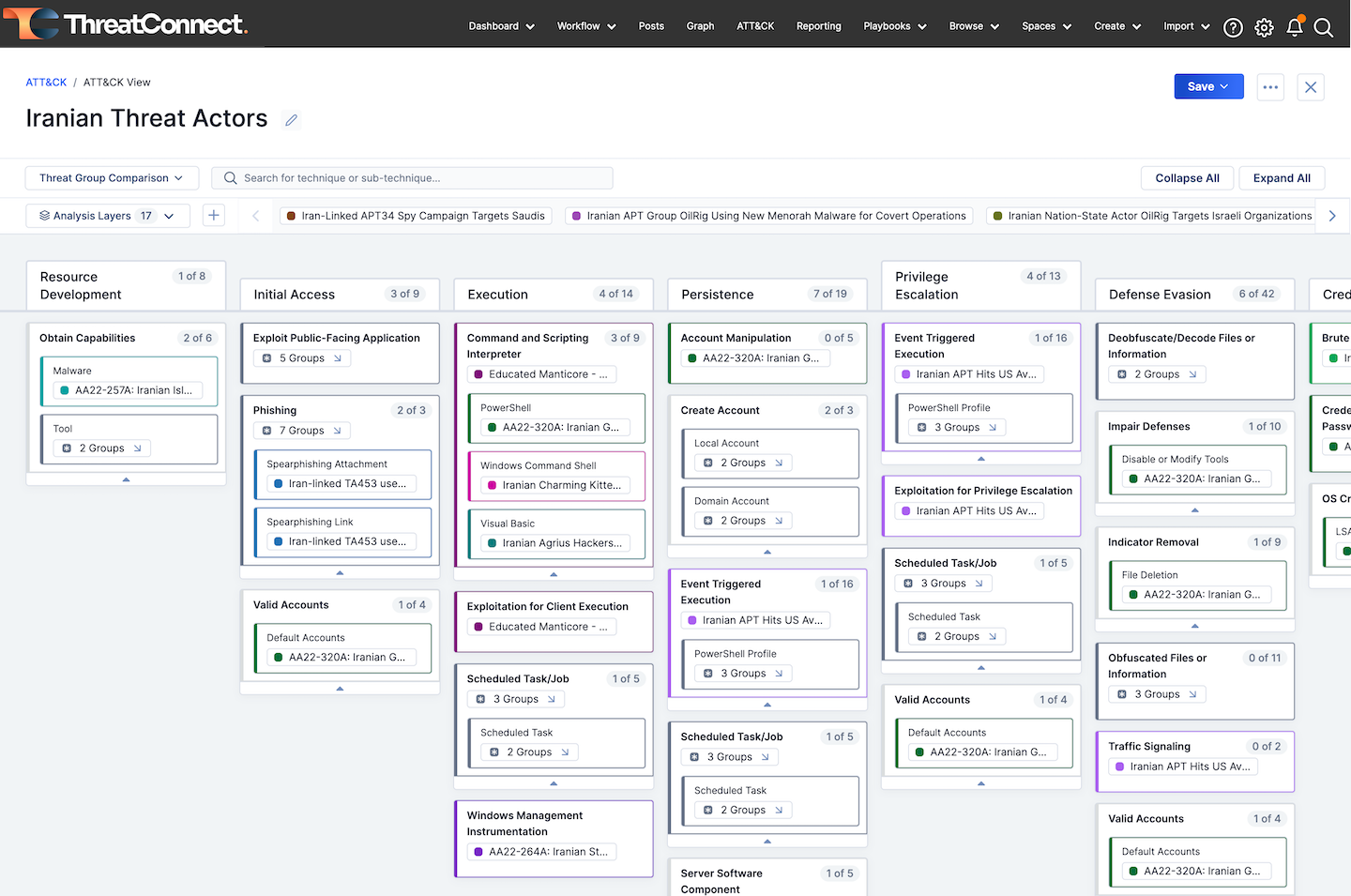 Playbook and Task Automation
Reduce the manual burden on analysts and save time and money with easy-to-use drag-and-drop automation of your Tasks and Playbooks. Standardize processes and workflows to improve consistency and increase efficiency.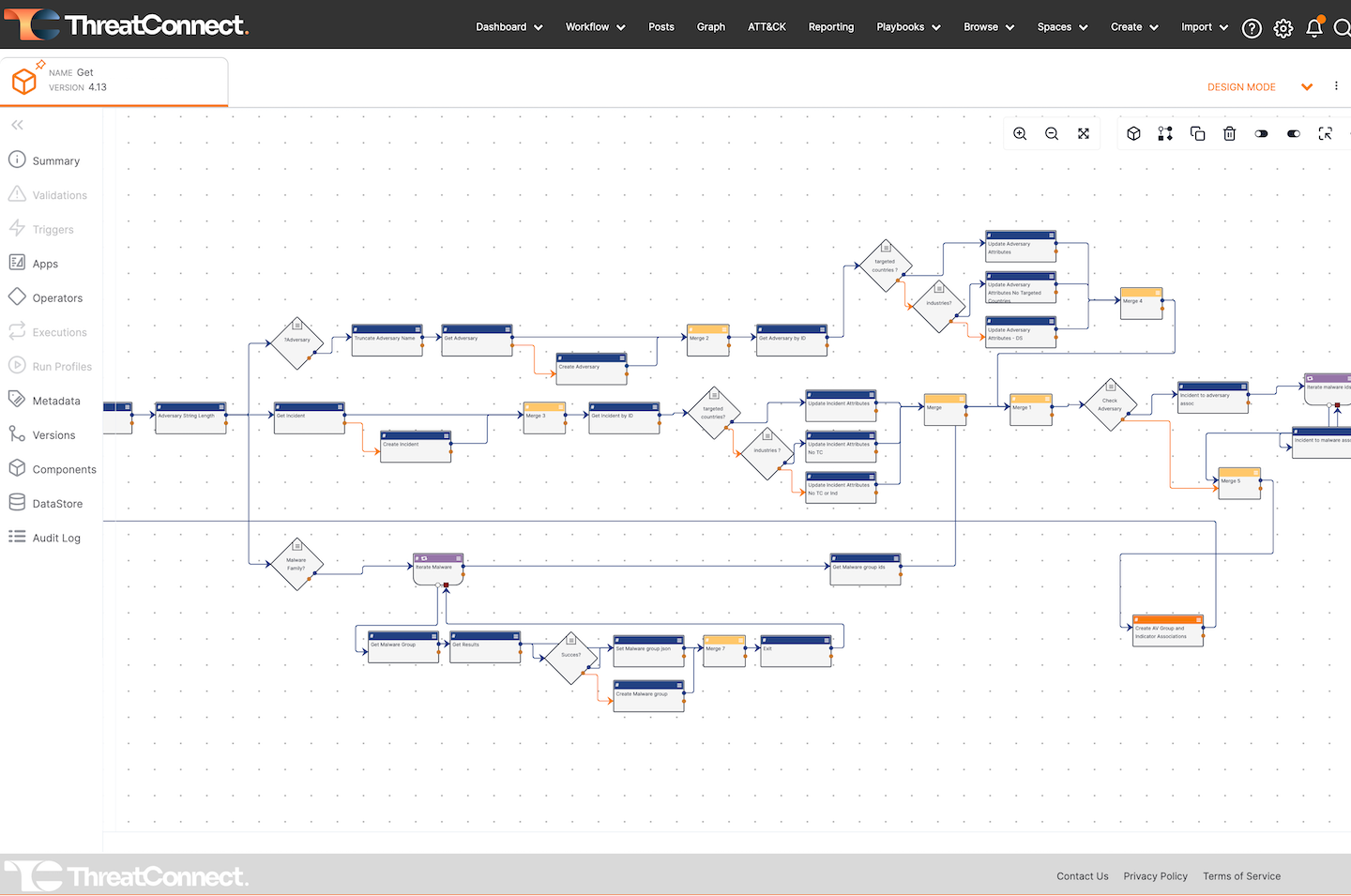 Threat Graph
Threat Graph visualizes the relationships across your threat intelligence. It allows users to explore and enrich intel, and launch automations all within an interactive UI.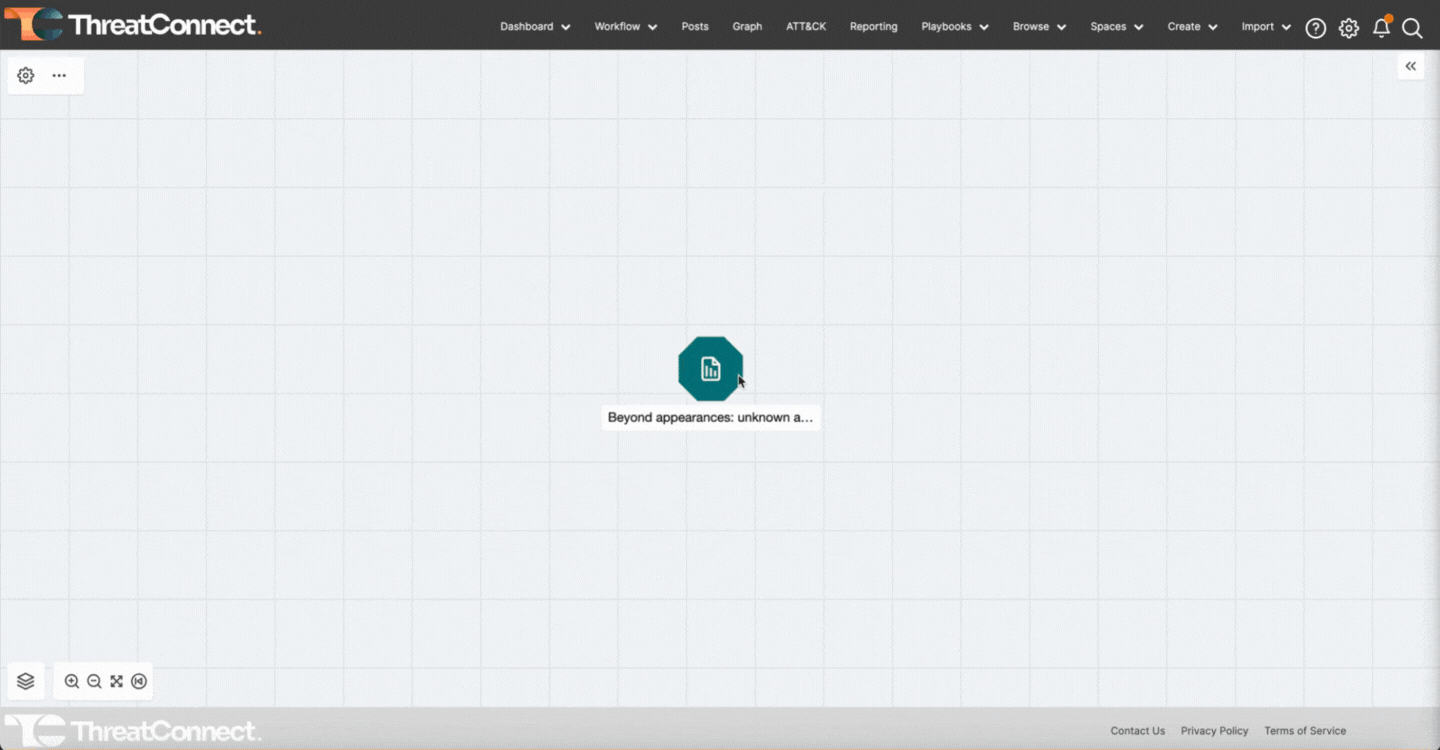 Reporting and Dashboards
Built-in Reporting enables intelligence to be easily created, stored, shared, and managed with stakeholders all within the ThreatConnect Platform. Flexible and shareable Dashboards put the right data in front of the right people at the right time.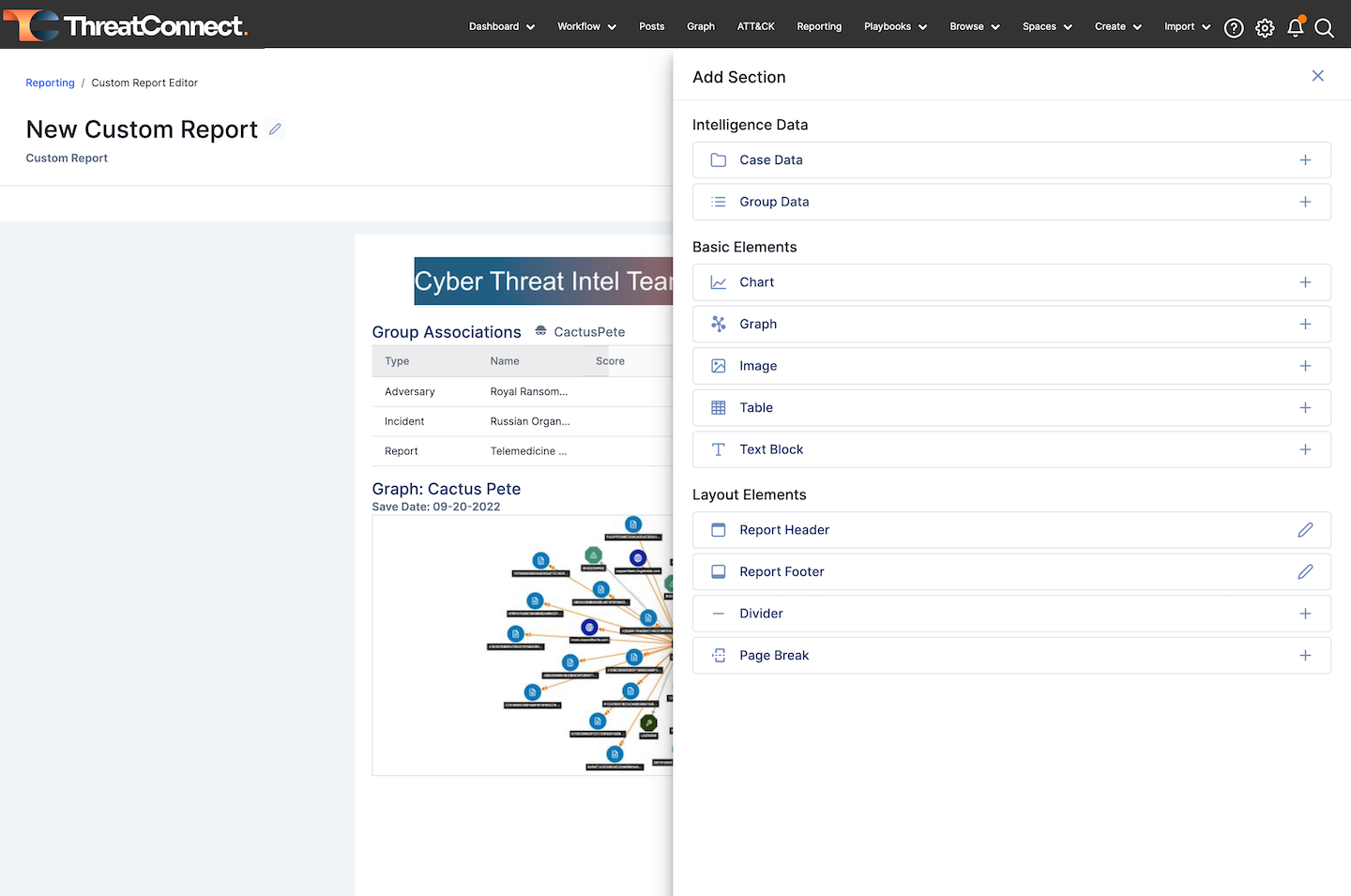 Intelligence Anywhere
A browser extension that scans and identifies relevant pieces of information in real-time, from any web-based resource, allowing visibility into the intel in ThreatConnect Platform. Intelligence Anywhere leverages CAL to identify and highlight ATT&CK tactics and techniques, and deconflict threat actor aliases.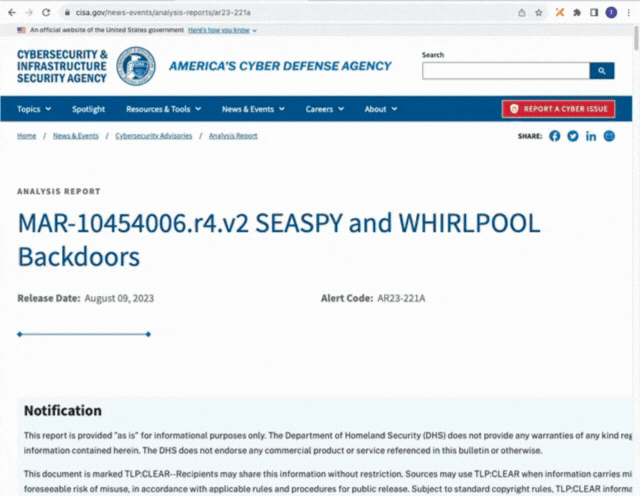 With ThreatConnect, we share intel more openly and stop threats in real-time instead of days later.
ThreatConnect saved us more than $1M per year by improving efficiency.
ThreatConnect allows our organization to collect, analyze, and share intelligence with various teams in a single platform, effectively reducing the time needed for an analyst to produce actionable intelligence to share with our partners and stakeholders.