ThreatConnect for Vulnerability Prioritization
The ThreatConnect platform ingests relevant vulnerability data, prioritizes actively exploitable vulnerabilities, enables fast remediation, and generates reports tailored to stakeholders.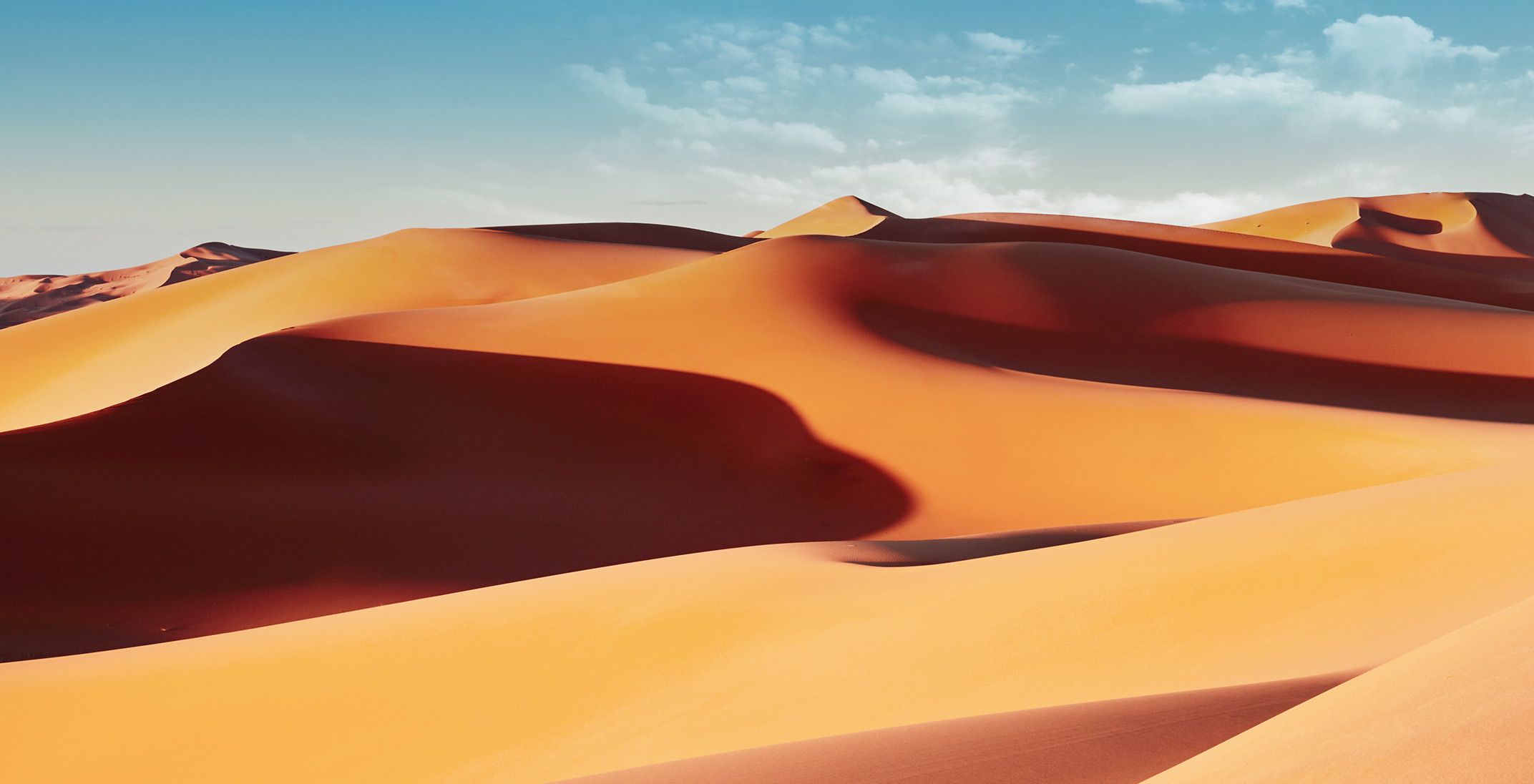 Aggregated, Centralized Vulnerability Data
From time-consuming, manual research across dozens of threat intel sources to a single page where real-time vulnerability details, scoring, vectors, associations, and more are ingested and aggregated.
Prioritize High-Impact Vulnerabilities and Remediate them Fast
From an unorganized inventory of thousands of vulnerabilities that have not been remediated to a clearly prioritized list of the most exploited vulnerabilities.
Maximize Collaboration with Tailored, Real-Time Reports
From ad-hoc and inconsistent information sharing to easily generated, real-time reports with all the necessary information stakeholders need about critical vulnerabilities and their impacts.
ThreatConnect Advantages
Centralized Vulnerability Intelligence
ThreatConnect collects real-time intelligence from the CISA Known Exploited Vulnerabilities Catalog and Google Project Zero, as well as other feeds and sources, enriching it with insights from sources such as the National Vulnerability Database (NVD) and the global ThreatConnect community, to deliver a full picture of relevant vulnerabilities and their potential impacts. Instantly see severity, affected products, attack vectors, related vulnerabilities, reports, signatures, indicators, TTPs and more, in one view.
Understand and Act on Prioritized Vulnerabilities from our Real-Time Dashboard
Get the full picture, prioritized by actively exploitable vulnerabilities, available in a clear dashboard view in the ThreatConnect platform. With automation and Playbooks, reduce the burden on overworked security teams by automating manual, repetitive tasks which speeds up remediation and decreases staff burnout.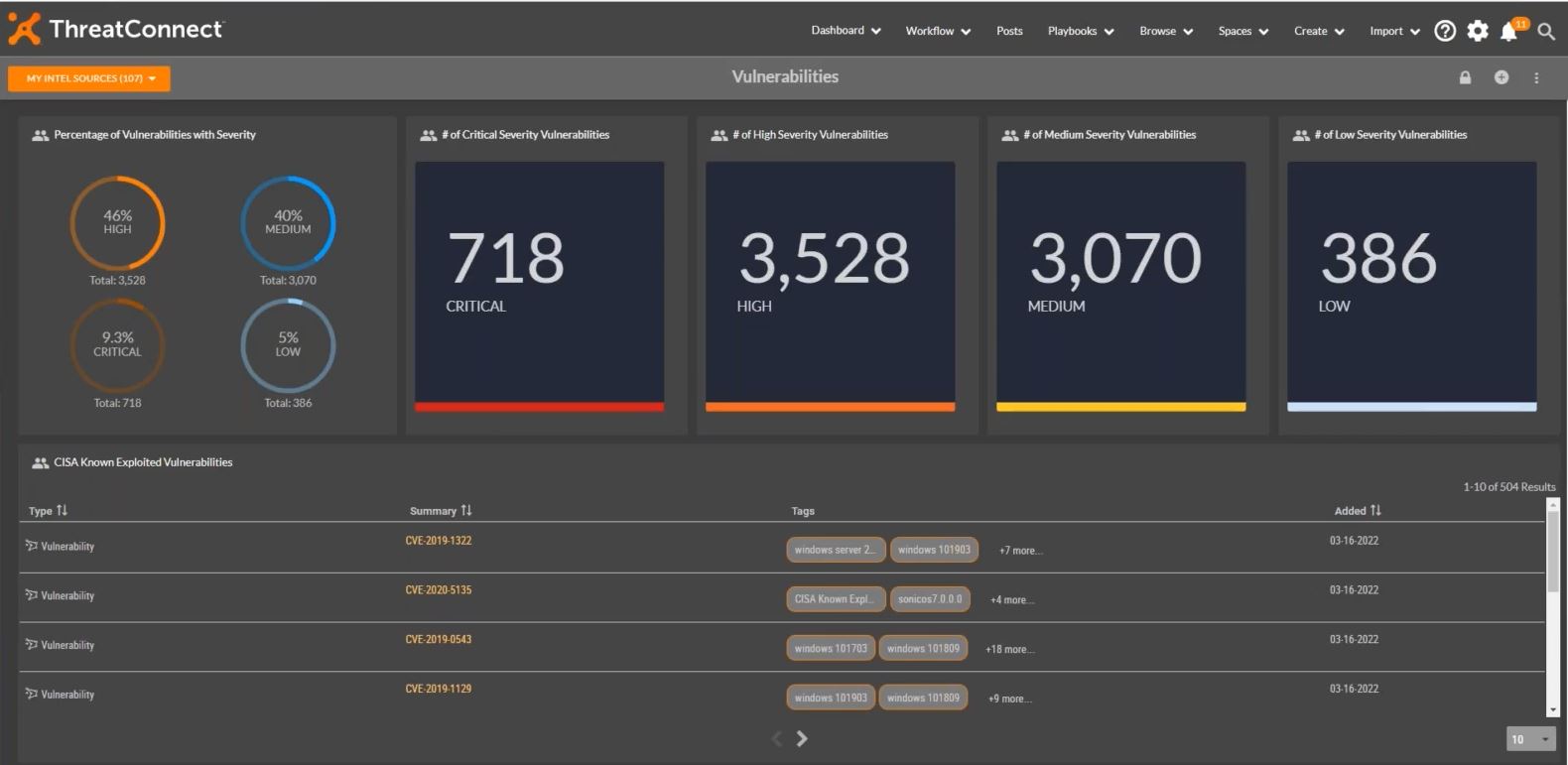 Visualize Vulnerability Impact Using Threat Graph
Use our Threat Graph feature to easily create comprehensive visual representations of relevant vulnerability information and how it impacts the organization, making it easier to understand the potential associations and relationships in the environment.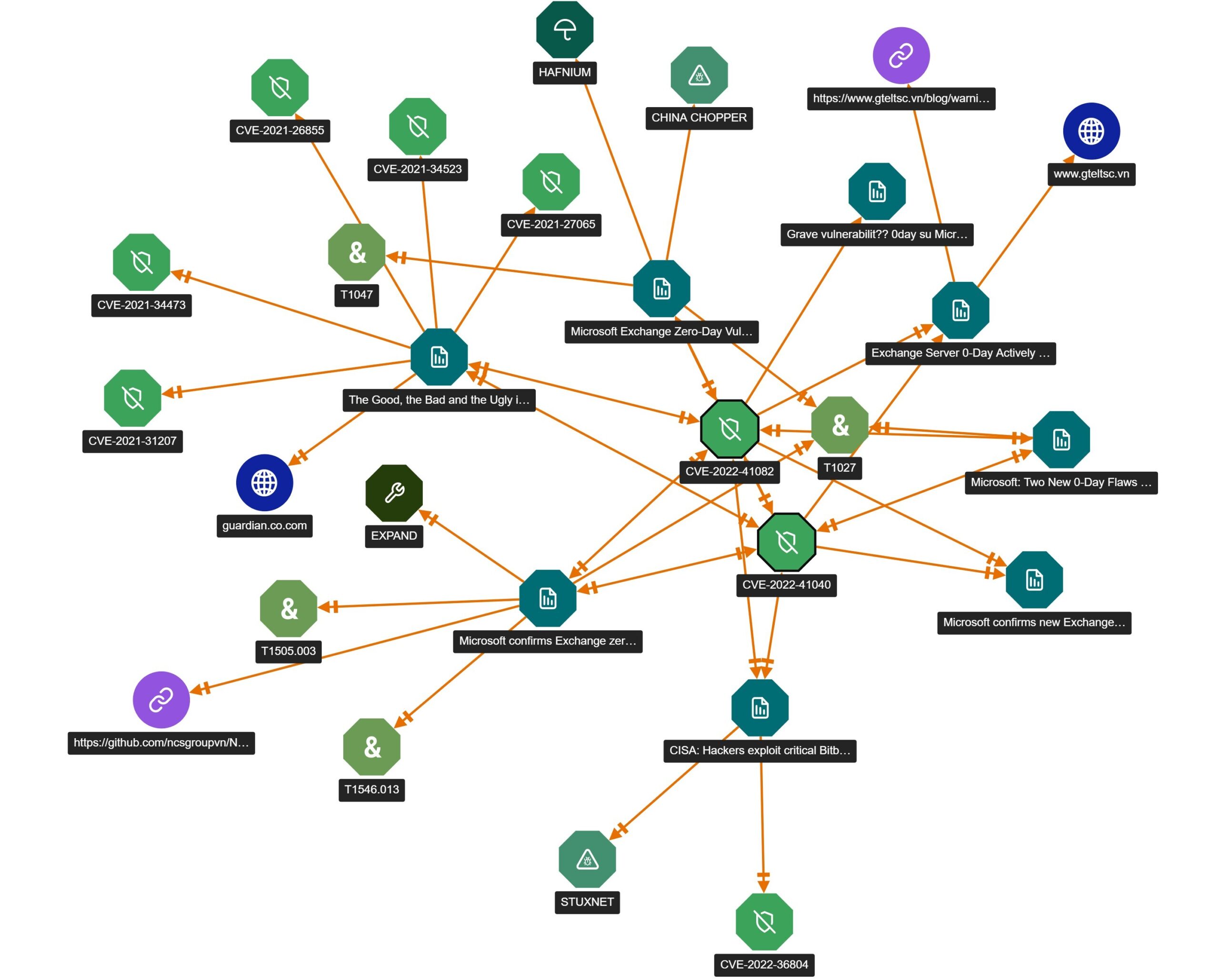 ThreatConnect proactively provides threat intelligence data which can be analyzed to understand motives of threat actors and their behaviors. It helps make faster and informed decisions in respect to the fighting against attacks.
Security Manager
Enterprise Financial Services Company
Trusted by leading companies
Reduce workloads with clear dashboards prioritized by actively exploitable vulnerabilities

Save hours of security teams' time by automating tasks that speed up vulnerability remediation

Improve collaboration between teams by sharing the right information with the right audience in real-time
A Comprehensive Approach
to Vulnerability Management
Learn How ThreatConnect Can Speed Up Your Time to Remediate
Request a Demo