Threat Intelligence Reporting with ThreatConnect
Now more than ever, CTI analysts need to share threat intelligence to enable their colleagues and leaders to make timely, data driven decisions. The reporting capabilities in the ThreatConnect threat intelligence platform allow easy dissemination of the most relevant intel to key stakeholders. Our easy-to-use reporting engine saves valuable analyst time and enables faster decision making.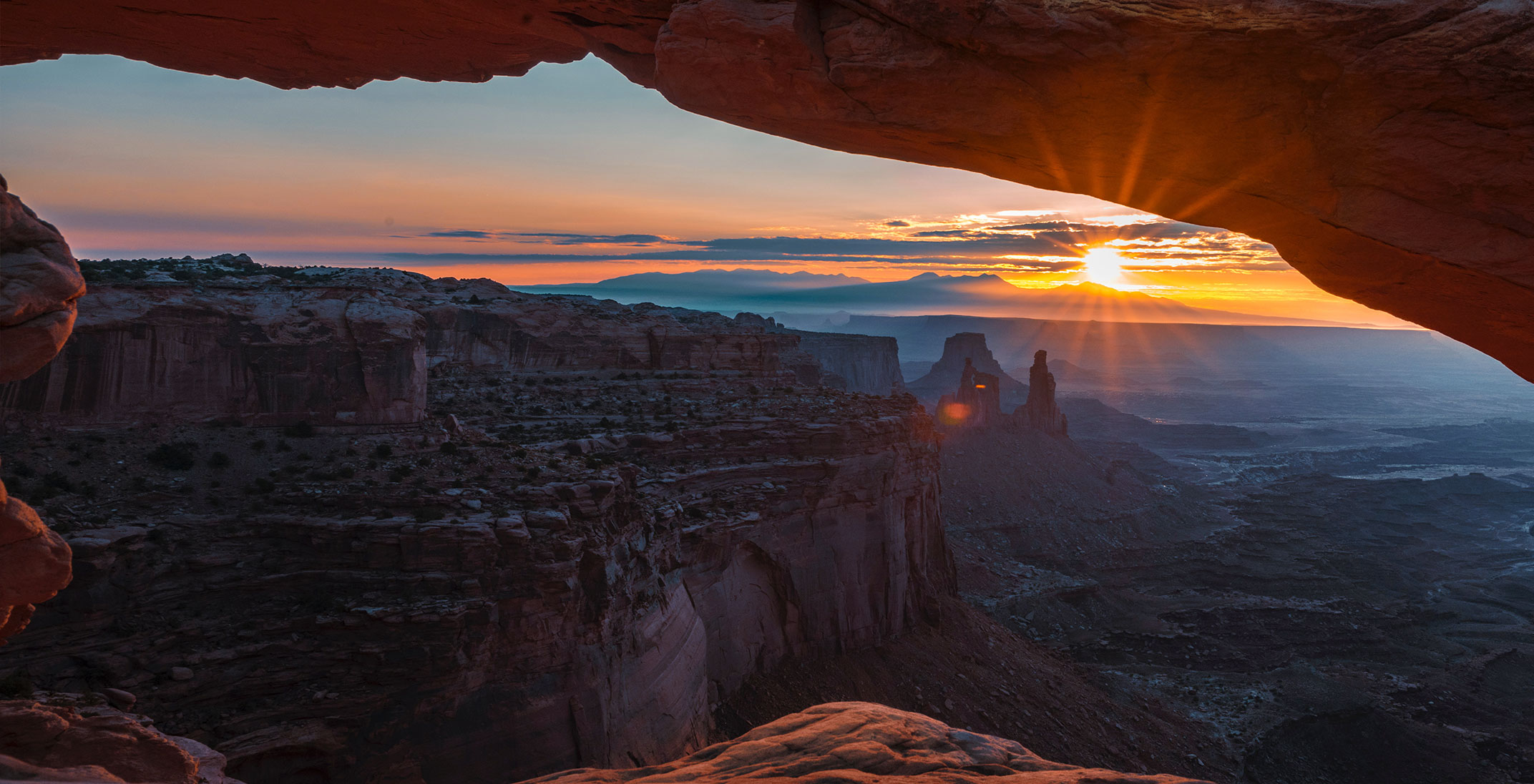 From managing threat intelligence to improving response time
Enable leadership from the CISO down to have the necessary information and insights to make strategic, tactical, and operational decisions. Enrich understanding with easy-to-create elements to visualize data. You can also choose to base your security intelligence report by group or case to add context.
From spreadsheets and Word documents to native Reporting
Save time with easy-to-produce reports directly in the Platform, removing the need to copy and paste data from ThreatConnect into another document, spreadsheet, or word editor. Get faster and more confident results. Ad-hoc reporting features create custom, up-to-date records in just moments with no more manual, error-prone data transfer.
From lack of visibility to easy dissemination of intelligence
Easily bridge intelligence production and pertinent stakeholders by effortlessly sharing the most relevant threats and intel. Configure and display your data your way by adding or removing sections. Our flexible organization tools make it easy to customize threat intelligence reports specifically for your audience.
Key Capabilities
Customize and Mitigate
Create your own headers and footers to match your or your customers' branding. Adjust the data and layout so your stakeholders get only the most relevant information they need to take action. Drag-and-drop functionality simplifies organization and allows you to make data presentations with graphics to deepen comprehension.
Slice and dice your data, and drill down to granular levels on your cyber threat intelligence report. ThreatConnect native reporting gives you a detailed look at your organization's threat landscape. Leverage insights from multiple data points to reduce your company's particular risks.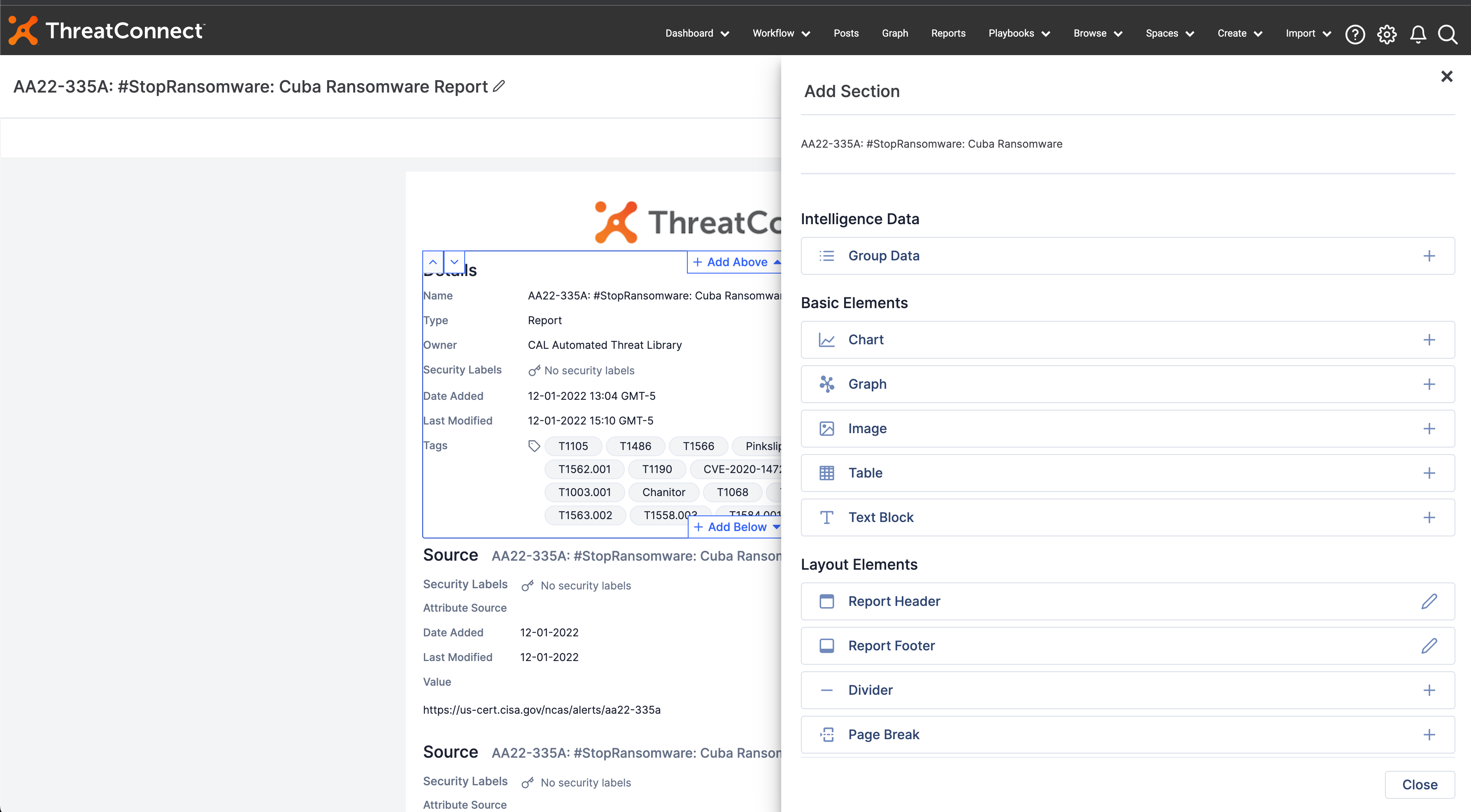 Contextualize and Inform
Add out-of-the-box charts and tables, or build your own using our proprietary ThreatConnect Query Language (TQL). Provide valuable context in your reports with images, charts, as well as data from our Threat Graph. Our native reporting solution makes it easy to paint a more complete picture or tell a compelling story with your data.
Keep stakeholders meaningfully informed. ThreatConnect's reporting functionality simplifies communicating crucial intel to stakeholders. Quickly identify company- or industry-specific risks and use your data to develop new strategies or protocols.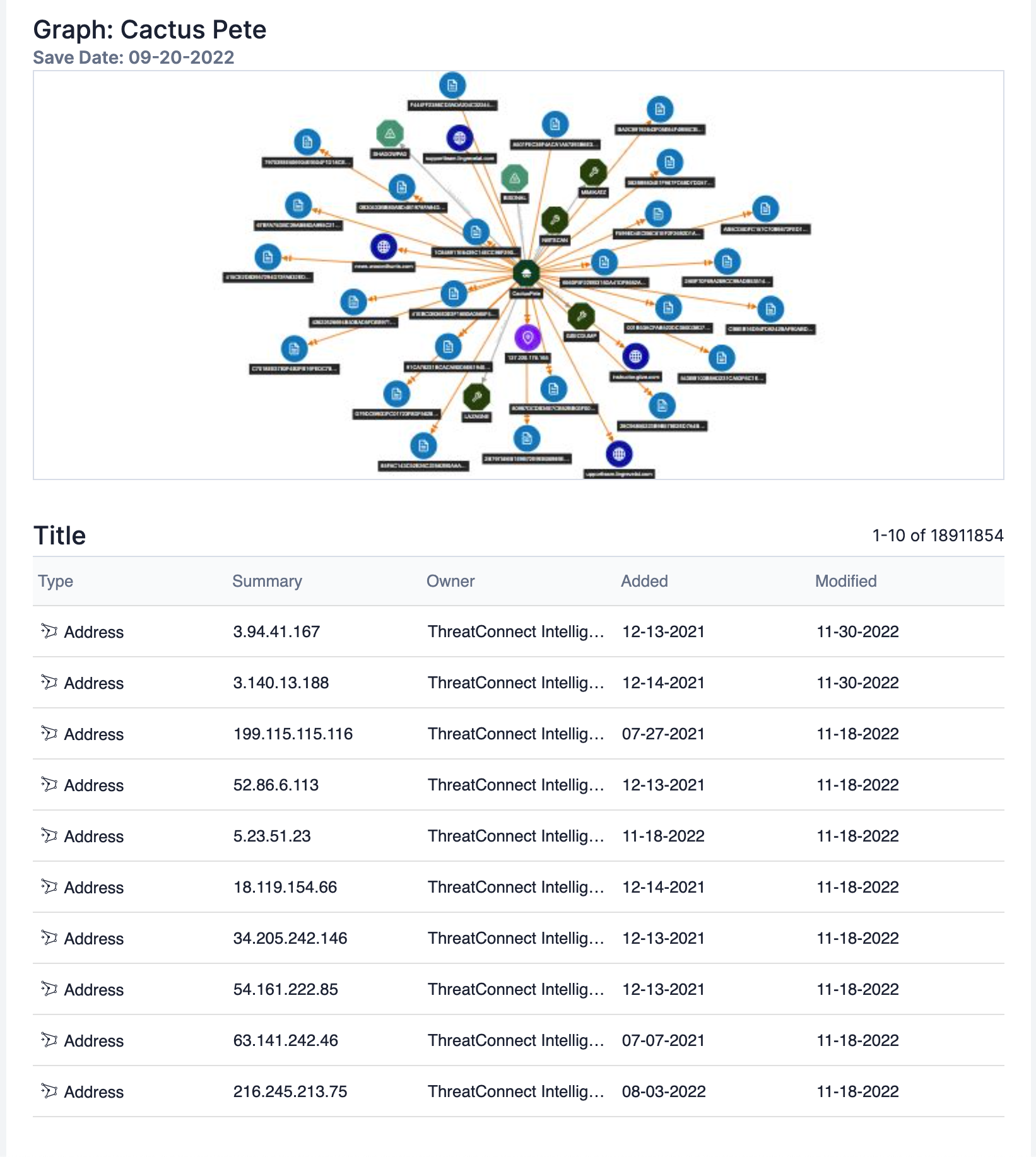 Export and Share
Provide choices for cybersecurity report access with a few simple clicks. Effortlessly export reports in PDF or HTML format or save them as a report object and send out the ThreatConnect link for dissemination.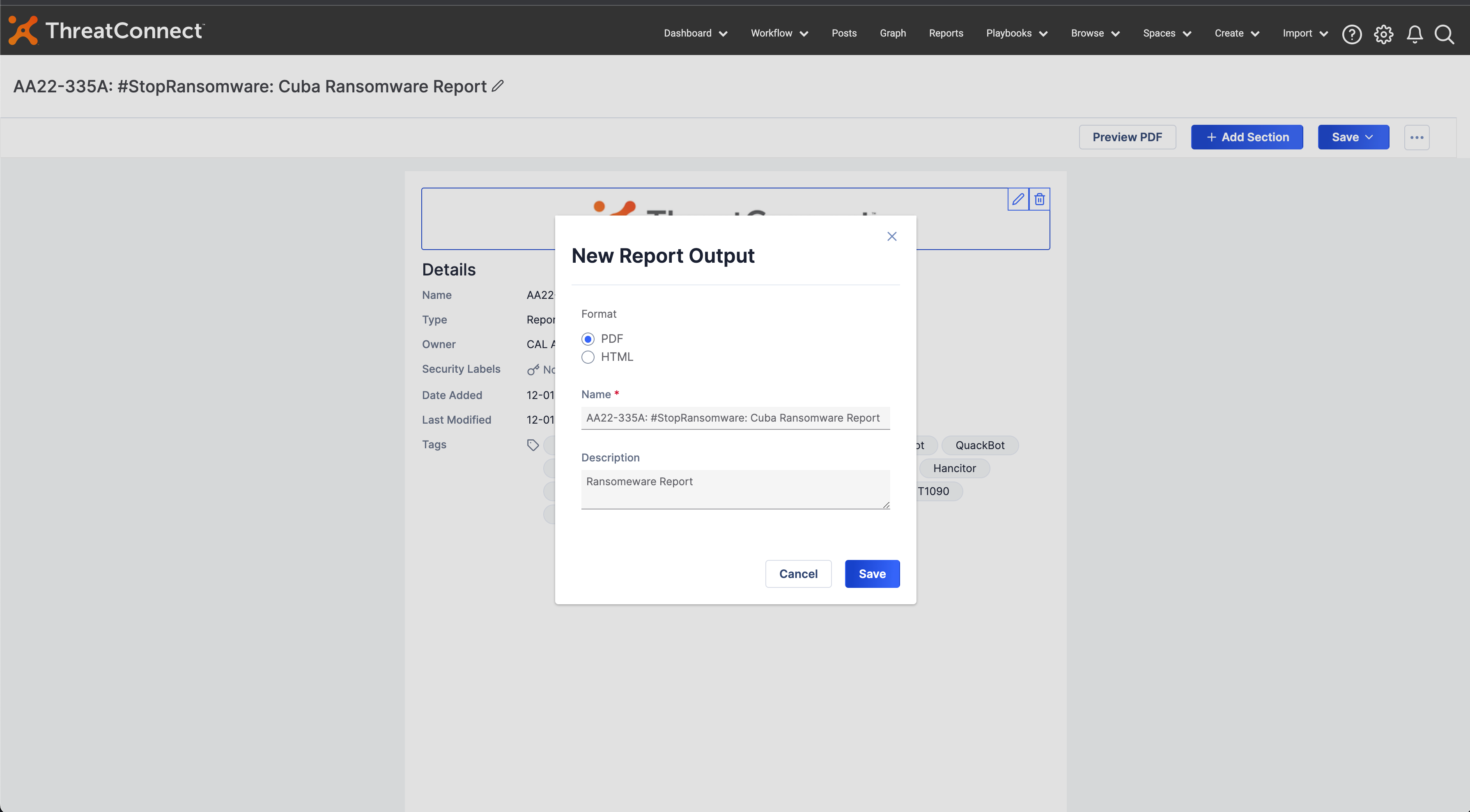 Save and View
Save a report for future use with a centralized view of each report in the Platform. Automatically get the most up-to-date data when editing a saved report. You maintain full control over the integrity of your security intelligence report data with defined user roles.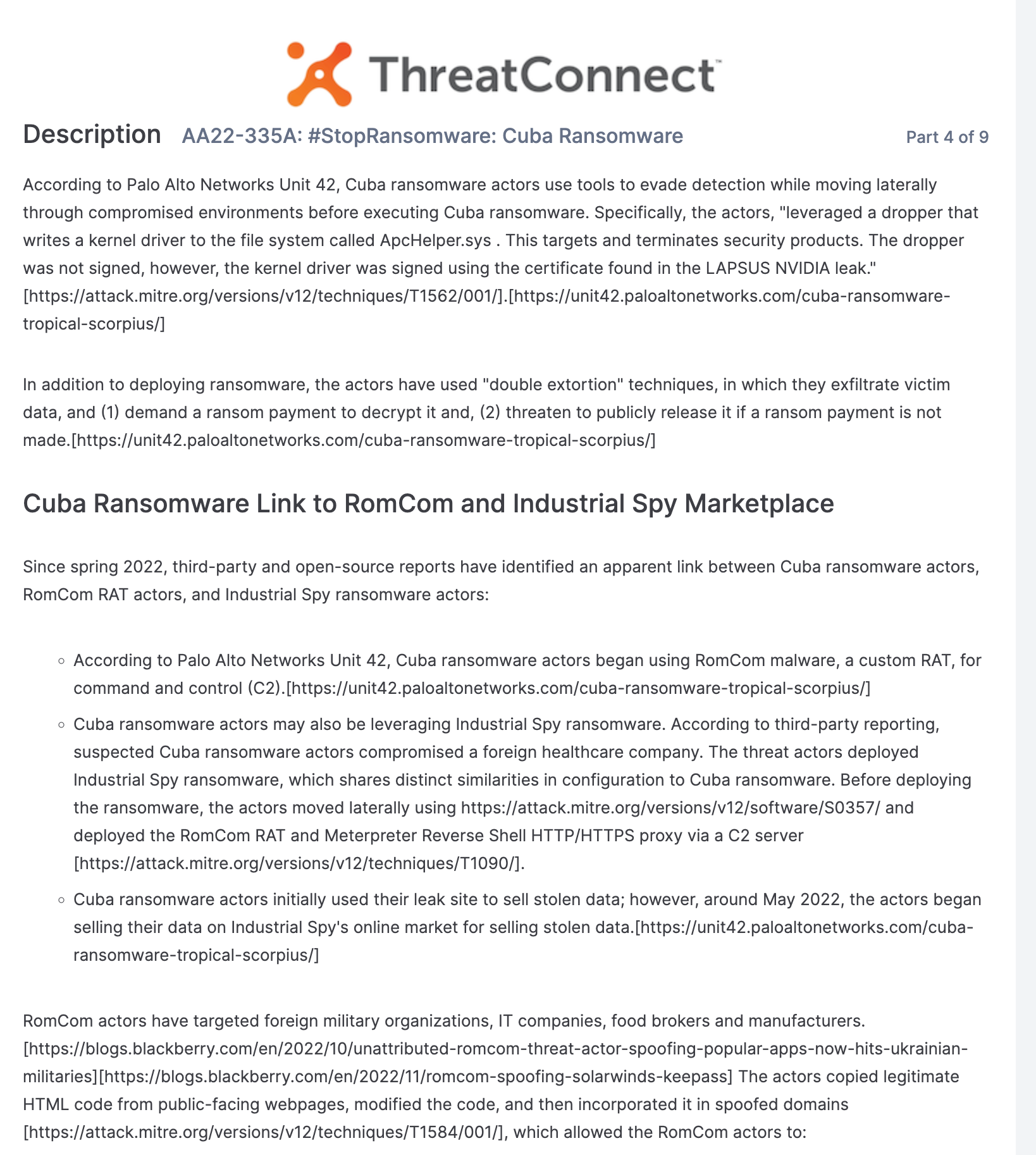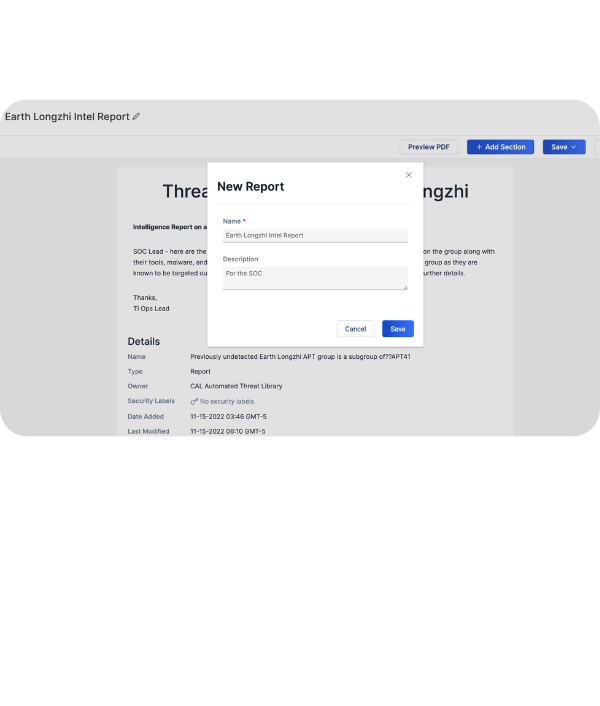 Interactive Experience
Take a tour of built-in Reporting in the ThreatConnect Platform and see for yourself how easy it is to use. This step-by-step guide will walk you through building a customized report using the native Report Editor.
Take the interactive tour
Save analyst time disseminating threat intelligence to the stakeholders so they can make timely decisions.