Build a Threat Library with ThreatConnect
A threat library should be at the heart of your security operations. It creates an organized list of security information that users can easily search from various interfaces.
ThreatConnect automates the process of building a threat library. The Platform aggregate, correlate, and operationalize threat intelligence from multiple sources at scale to share with your entire security operations team for quicker, more efficient detection and confident responses.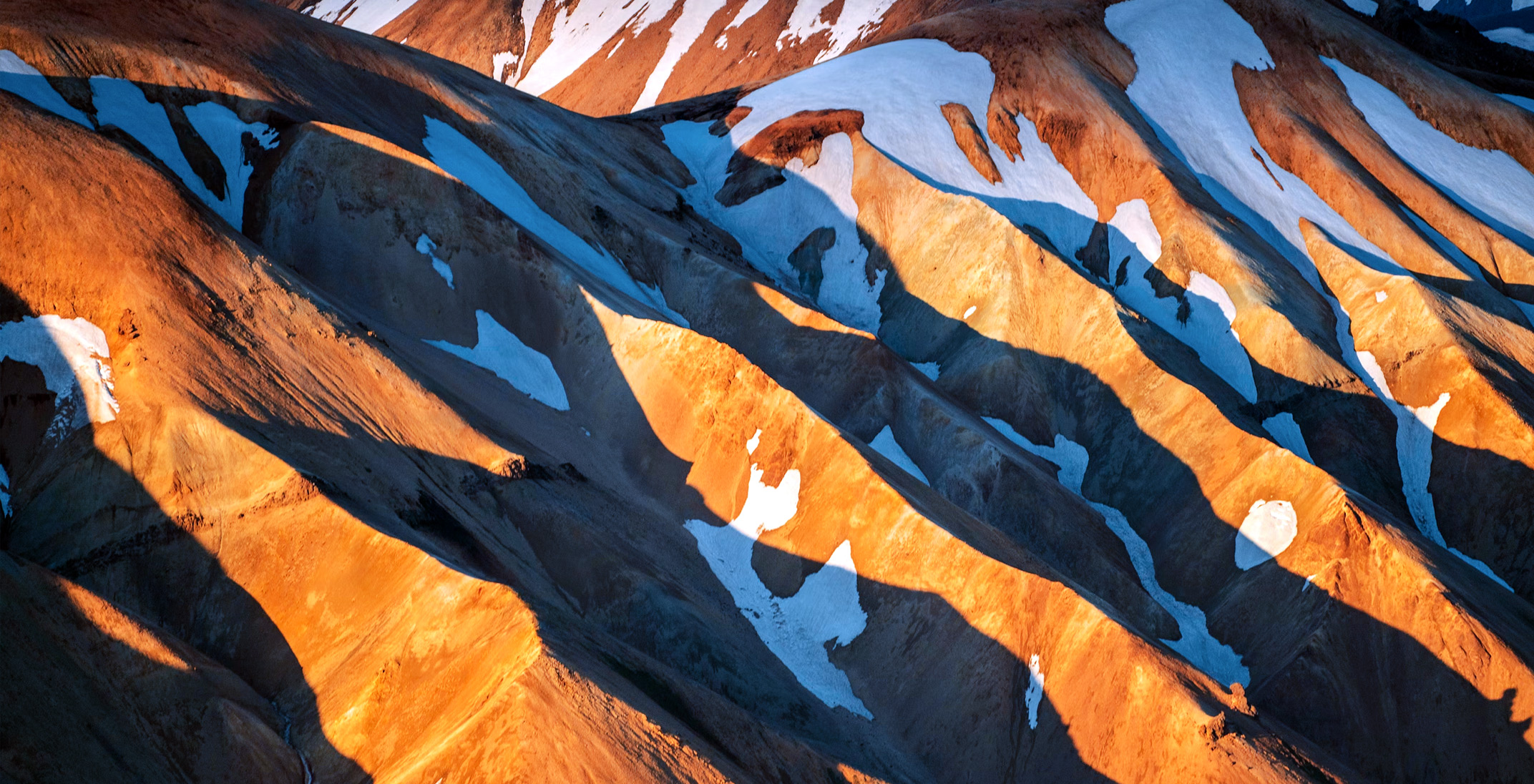 Fast intelligence sharing for investigations
With ThreatConnect, you can break security data and insights out of siloes. The Platform produces a shared and trusted threat intelligence library your security operations team can reference when investigating or remediating threats. Cyber threat libraries provide the insight you need to make informed decisions to protect your organization.
Build a single source of truth
Improve your defense with a threat intelligence library that transforms disparate data and structured and unstructured information sources into an automated enrichment. The Platform continuously collects, normalizes, and associates threat data to an existing threat library.
Create a dynamic threat intelligence loop
ThreatConnect creates a dynamic loop that builds your threat intelligence library with valuable insights. Your security team can use the insights and data during future investigations.
ThreatConnect Advantages
Robust and extensible data model
Your threat library thrives on data. ThreatConnect lets you normalize and enrich structured and unstructured data across disparate tools to view relationships between threat actors, campaigns, incidents, and other IOCs. Use the Platform to create custom attributes for the most comprehensive view of threat activity.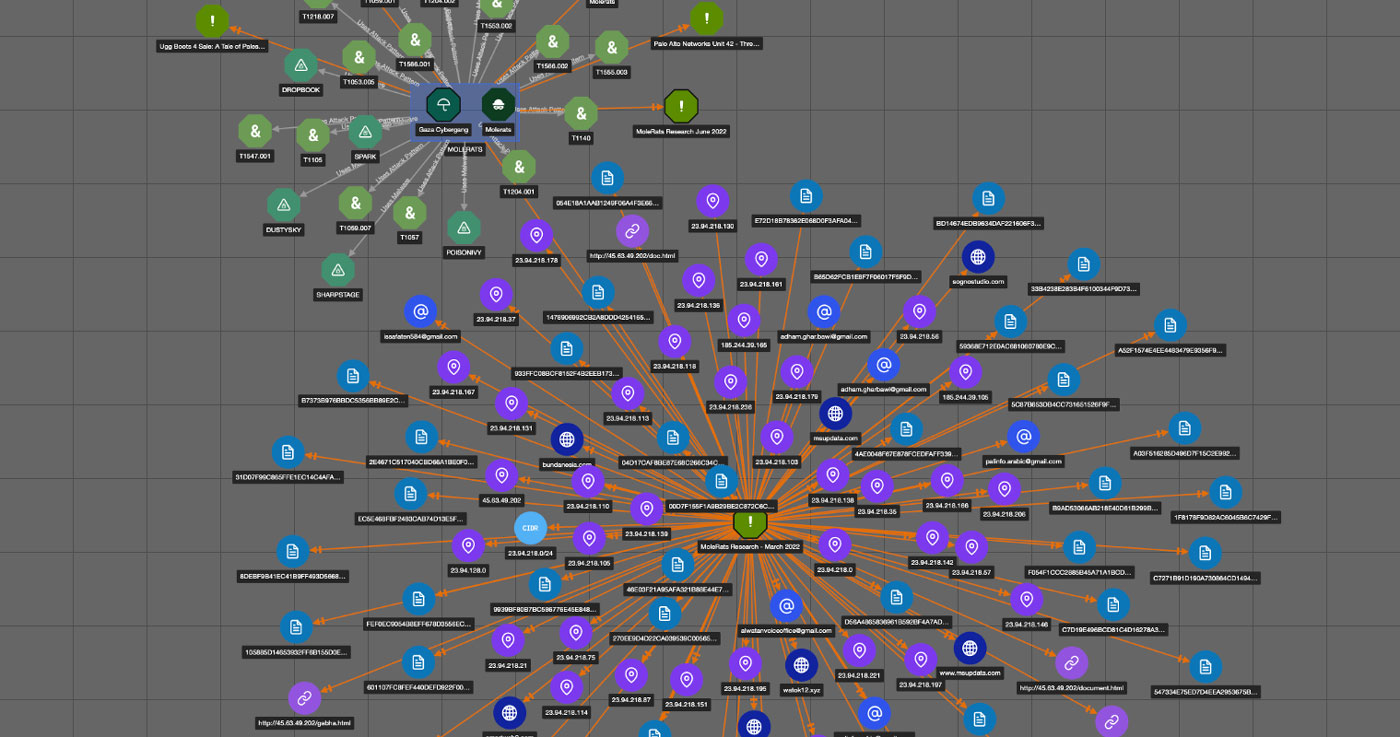 Built-in report cards
Not all data is created equally. ThreatConnect helps you understand data quality with immediate insights into indicators during investigations. ThreatConnect CAL™ gains direct insight into how widespread and relevant a threat is, providing a global context that has never before been available. ThreatAssess provides a single actionable score to capture and convey indicator reputation so you can make a decision on what to do next.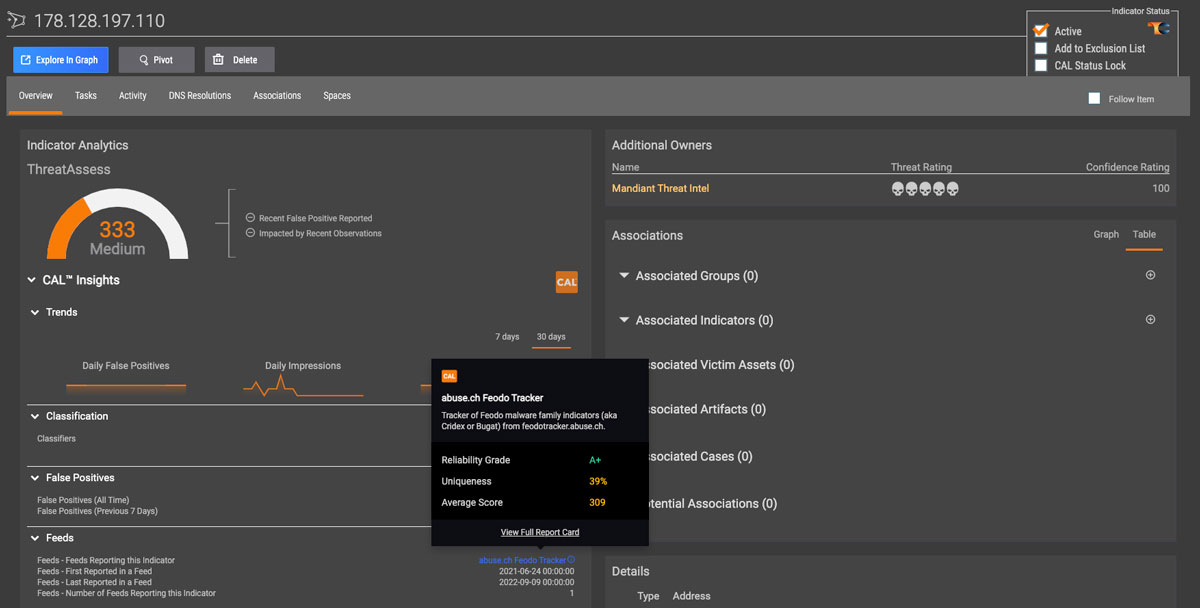 Dashboards and reporting
When you can visualize data, it's easier to prioritize threats. ThreatConnect lets you create custom dashboards that provide deeper insights to meet your individual needs, whether as a security analyst or team leader. You'll get a better understanding of the themes, trends, and contexts of the threats to your organization.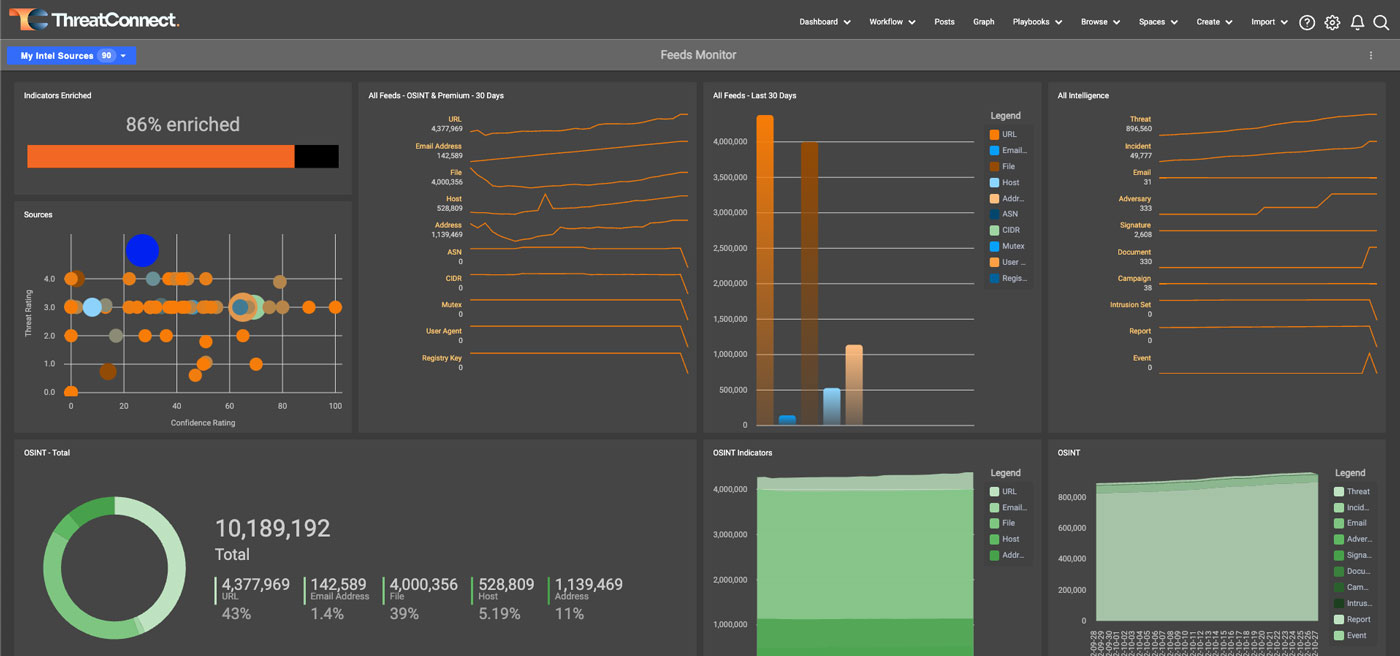 ThreatConnect is a one-stop shop for me. I can get intel, risk, and deep dive into threats and sources, all in one place.
Senior Security Engineer
Forbes Global 2000 Software Development Company
Trusted by leading companies
Increase the relevancy of your threat library

Reduce the time it takes to get relevant intelligence to security operations

Speed up decisions during investigations and increase detection efficacy
Put threat intelligence at the core of your security operations.
Power decisions with a threat intelligence library.