Risk Quantifier (RQ)
ThreatConnect Risk Quantifier (RQ) helps security organizations maximize insights for the business by using automation to help quantify cyber risk in financial terms. With ThreatConnect RQ, you can maximize efficiency and collaboration between all stakeholders by providing them with regularly updated results in just hours.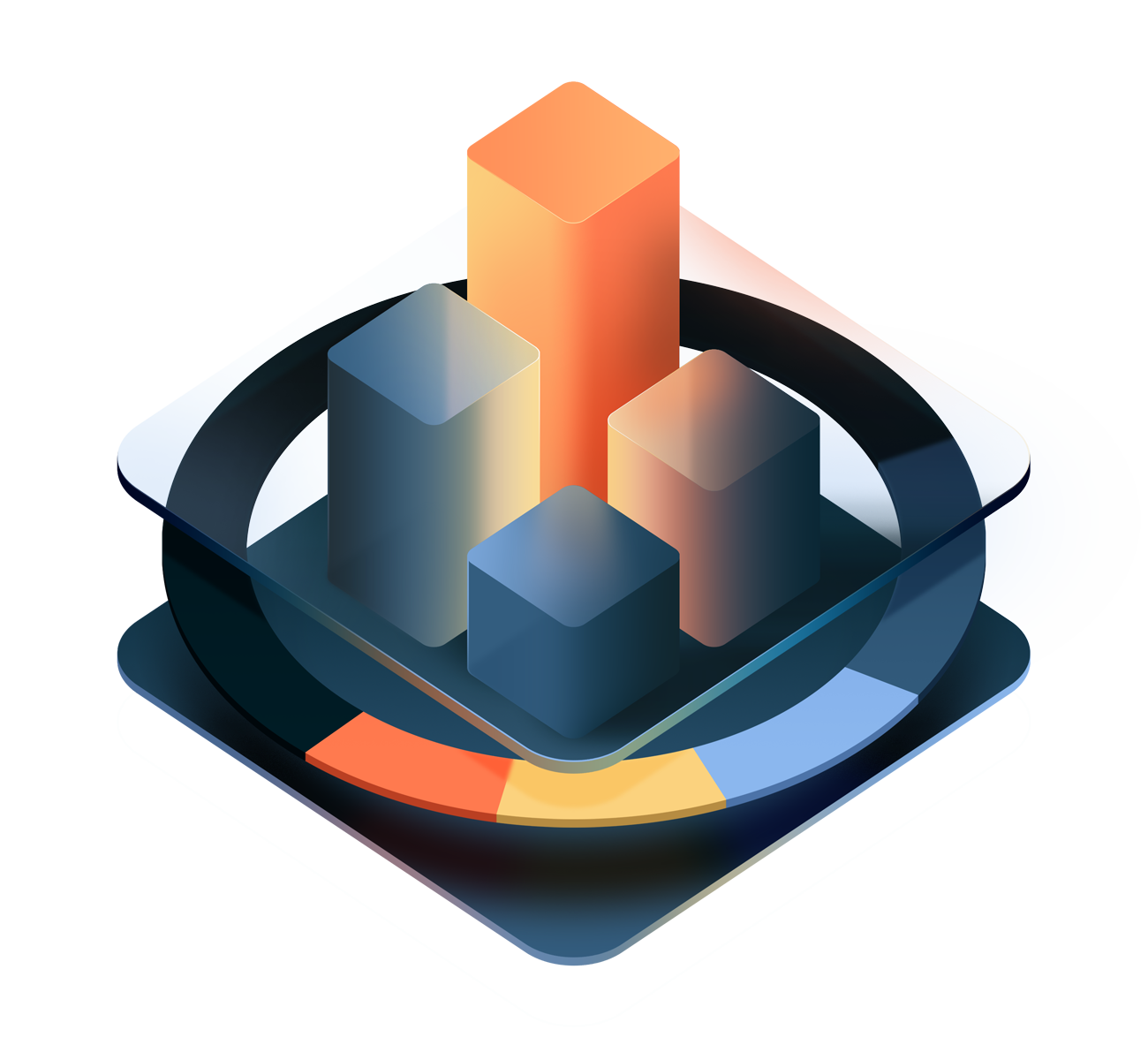 From a guessing game to a data-driven model
From a guessing gameto a data-driven model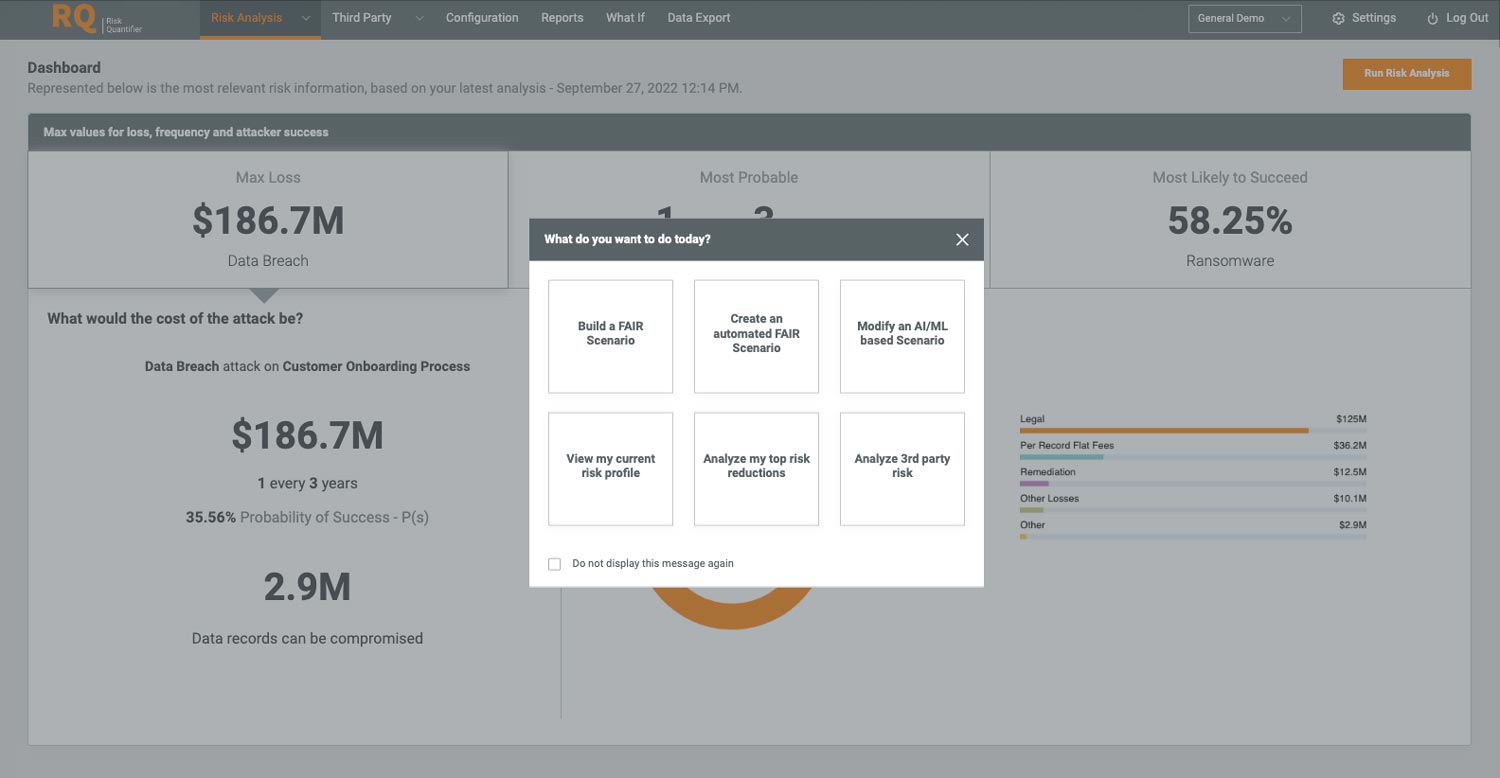 Automate the generation of financial cyber risk reporting as it relates to your business, cybersecurity initiatives, and controls. RQ leverages your inputs and multiple data sources, applies the data to the risk model, and provides you with objective, automated outputs.
Explore Key Platform Features
Automate FAIR
Take the next step forward with FAIR through automation and integration capabilities to help you calculate loss and likelihood at scale. RQ enables you to integrate with a variety of tools, including; GRC, vulnerability scanners, CMDBs, and others to scale your cyber-risk quantification efforts.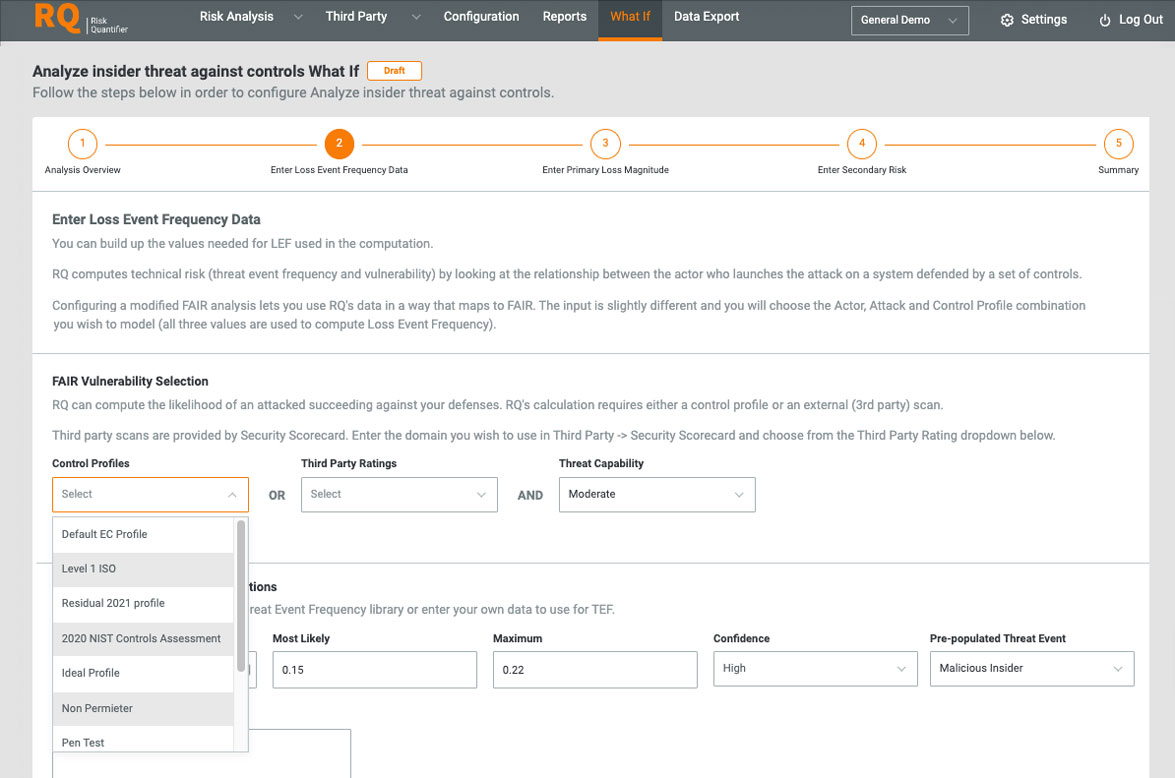 Recommendations Based on Industry Standards
Leverage multiple frameworks that security teams use to measure their efforts against the industry standard. RQ natively supports security frameworks like NIST CSF, ISO 27001, CIS Top 20, and others.

Perform 'What If' Analysis
Utilize a sandbox environment that allows you to quickly model and shows the impact of budget changes or new business initiatives to your security controls and risk before making a decision.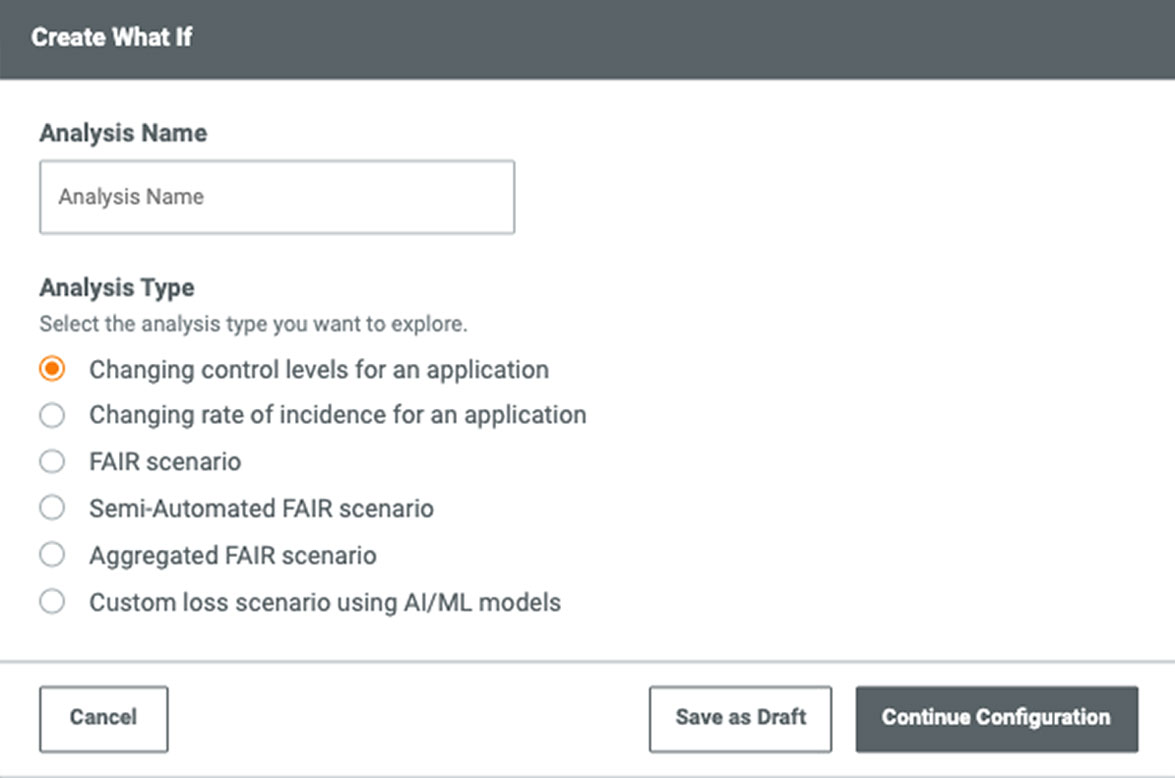 RQ can help us determine where and how quickly we invest in for years 3, 4, 5, and beyond in the program. It shows which activities and controls have the biggest impact and reduction of risk and how to prioritize them based on ROI.
Director of Cybersecurity
Global Fortune 100 Healthcare Organization
Evolve to risk-led security.