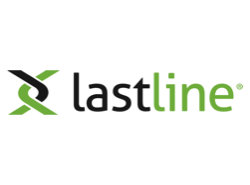 Visit their site
Lastline
Lastline, Inc. provides innovative AI-powered network security products that detect and defeat advanced threats entering and operating within a network. We protect network, email, cloud, and web infrastructures, minimizing the risk of damaging and costly data breaches with fewer resources and at lower cost. Headquartered in Redwood City, California with offices throughout North America, Europe, and Asia, Lastline's technology is used by Global 5000 enterprises, is offered directly and through resellers and security service providers, and is integrated into leading third-party security technologies worldwide.
Specialties
Integrations
LastLine Defender
With this Playbook app, you can automatically detonate, analyze, and report files or URLs in LastLine from ThreatConnect to understand if they are malicious and return any contextualized telemetry. The following actions are available:
Analyze URL with LastLine - This app sends a URL to LastLine for analysis.
Detonate file with LastLine - This app sends a file to LastLine for analysis.
Get LastLine Report - This app gets a File Report from LastLine.
This listing can be found in the ThreatConnect App Catalog under the name:
LastLine Defender
Keep Reading
Built By ThreatConnect