We'll be at SecTor 2023, will you?
ThreatConnect is excited to once again be attending SecTor in Toronto, Canada. We are looking forward to catching up with customers and friends, talking about threat intel operations and cyber risk quantification, and hearing about some exciting topics. SecTor 2022 was awesome, and we expect 2023 to be even better.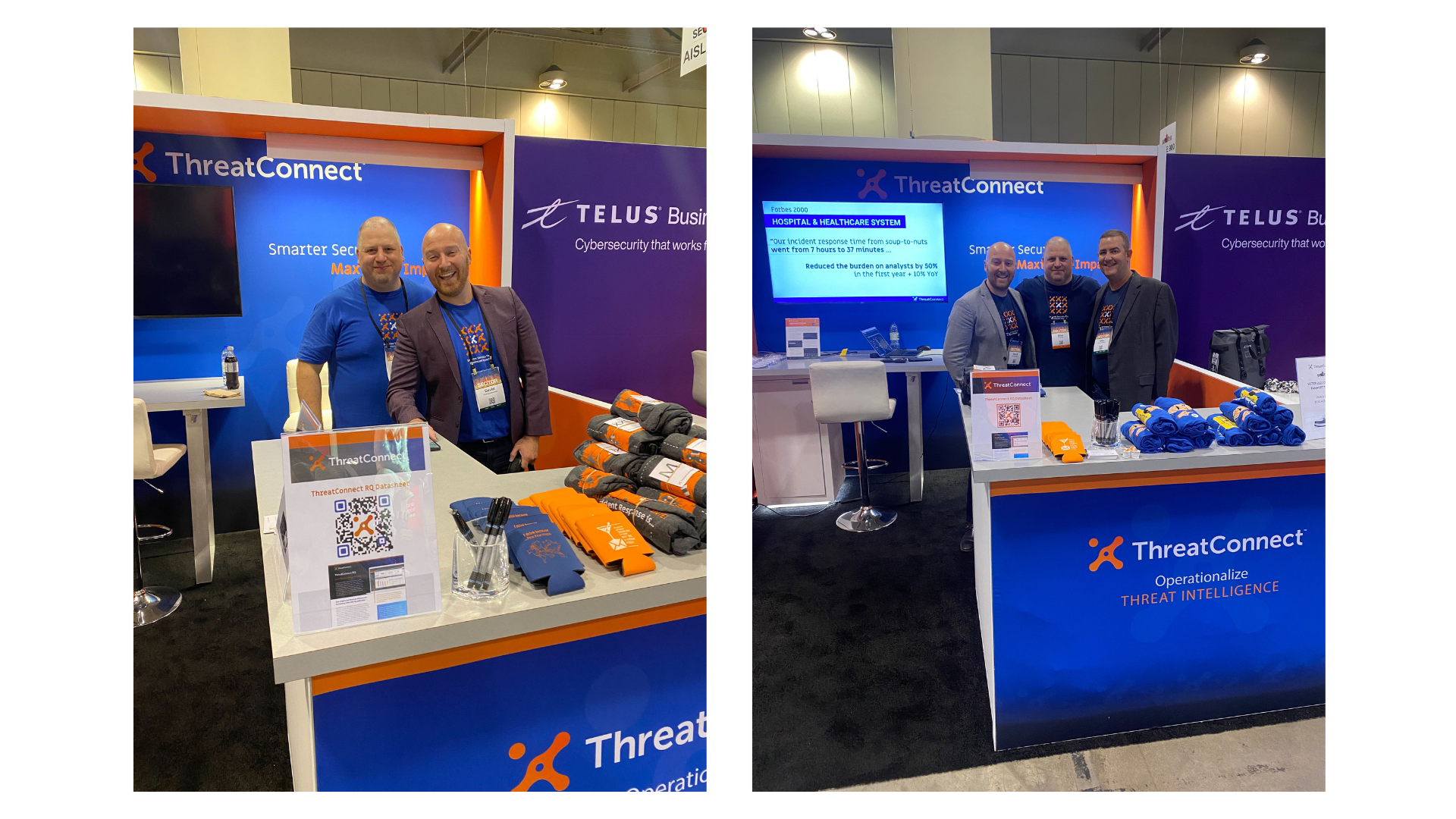 Our booth last year at SecTor 2022
Here are some of the sessions we're looking forward to: 
What will ThreatConnect be up to?
ThreatConnect experts on Threat Intel Operations and Cyber Risk Quantification will be available at our booth (#725) in the Business Hall to answer your questions and provide demos of our solutions. 
Stop by to learn about the latest and greatest additions in our solutions. ThreatConnect latest version of the TI Ops Platform introduced novel capabilities for cyber threat intel teams like Intelligence Requirements and enhancements to our ATT&CK Visualizer. If you'd like to get a customized demo of one or both solutions while you're at the conference, please reach out to us.
Stop by to get one of our collectible ThreatConnect t-shirts too!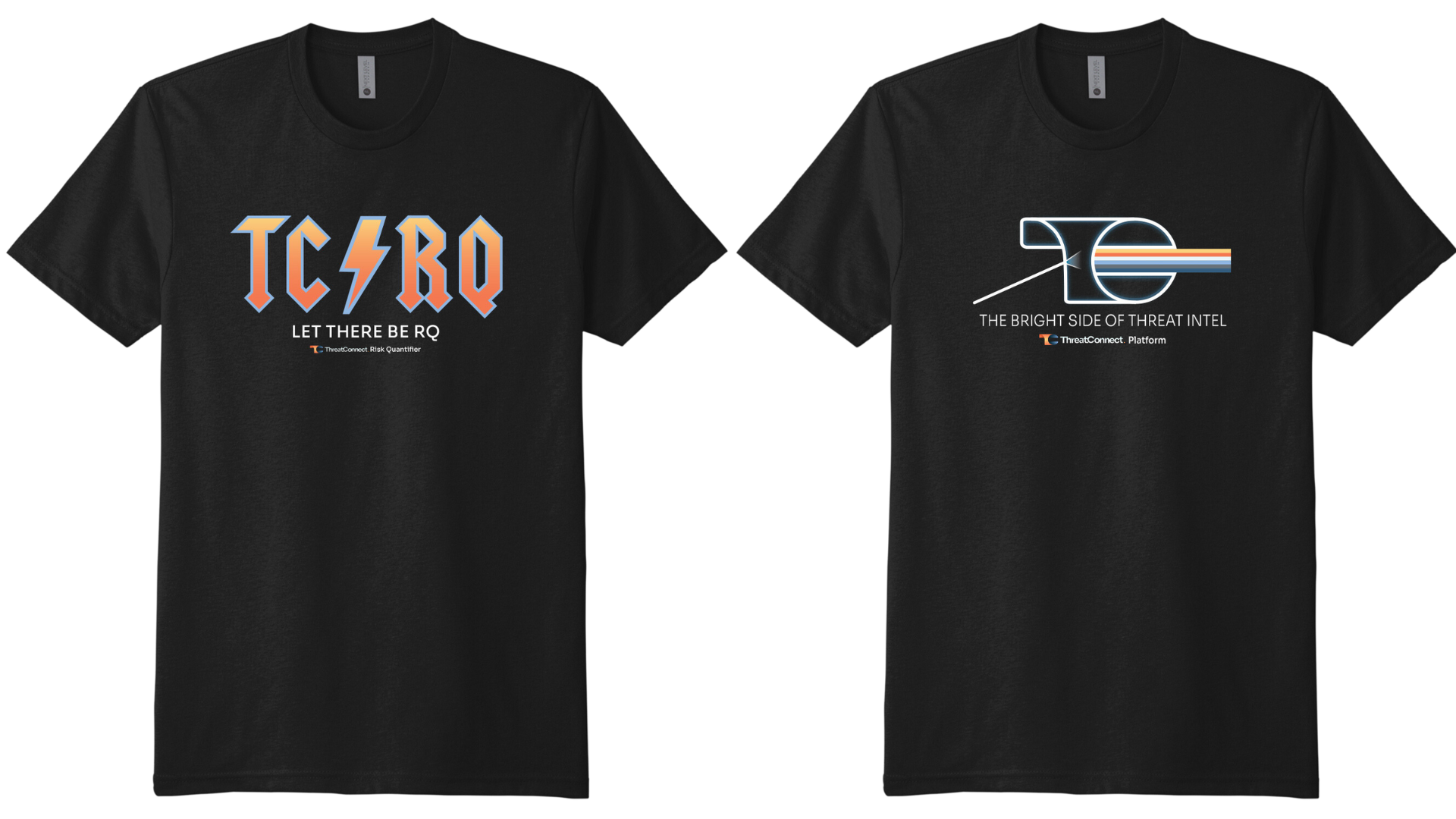 Our exclusive tradeshow collectible t-shirt
Make sure to stop by booth #725 to say hello to the ThreatConnect team, grab some exclusive swag and catch a demo. Register here to save your spot for a personalized demo!
Check out more information about our industry leading Threat Intelligence Operations Platform and see why our Risk Quantifier solution is named a leader in the 2023 CRQ Forrester Wave.
See you at SecTor 2023!