ThreatConnect CAL™
Enrich intelligence with real-time insights into threats and indicators and leverage insights from the ThreatConnect user community around the globe.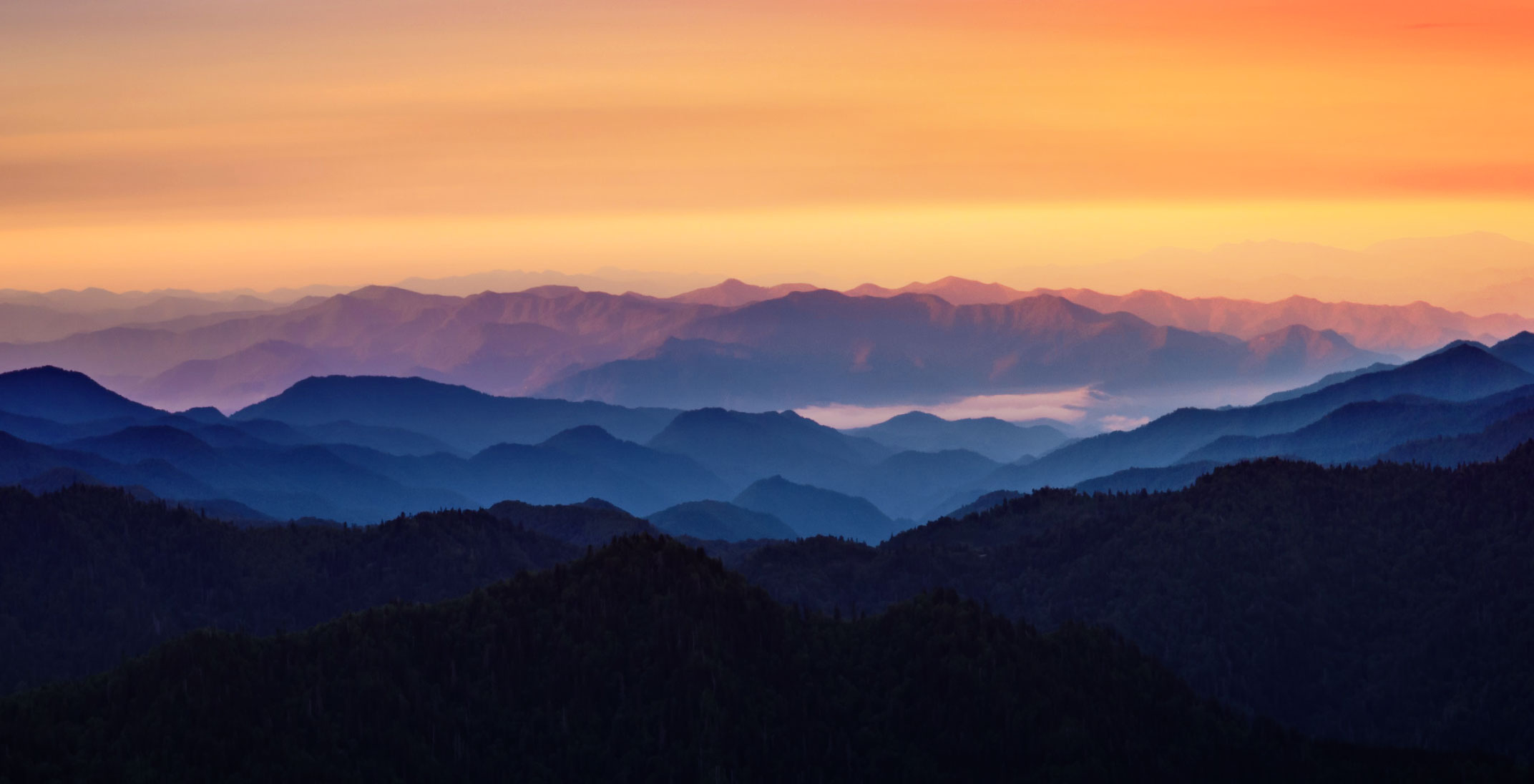 From reactive
to proactive
Combine large datasets, analytics, and machine learning to discover actionable and timely insights and proactively identify the most productive hunting grounds targets for teams of all sizes and maturity levels.
From lack of context to faster decision-making
Apply Classifiers to Indicators to identify an IOC's infrastructure provider, what services it's used for, and how it's performing across the ThreatConnect ecosystem.
From alert fatigue to prioritizing IOCs
Maximize efficiency by leveraging CAL's analytics to disarm low or no priority IOC's from your system.
ThreatConnect Advantages
Community-Powered Insights
Anonymously leverage the billions of data points from the many thousands of analysts that use the ThreatConnect Platform. Gain immediate insights into how open source feeds are performing in the real world and see how widespread and relevant a threat is for better prioritization of threats.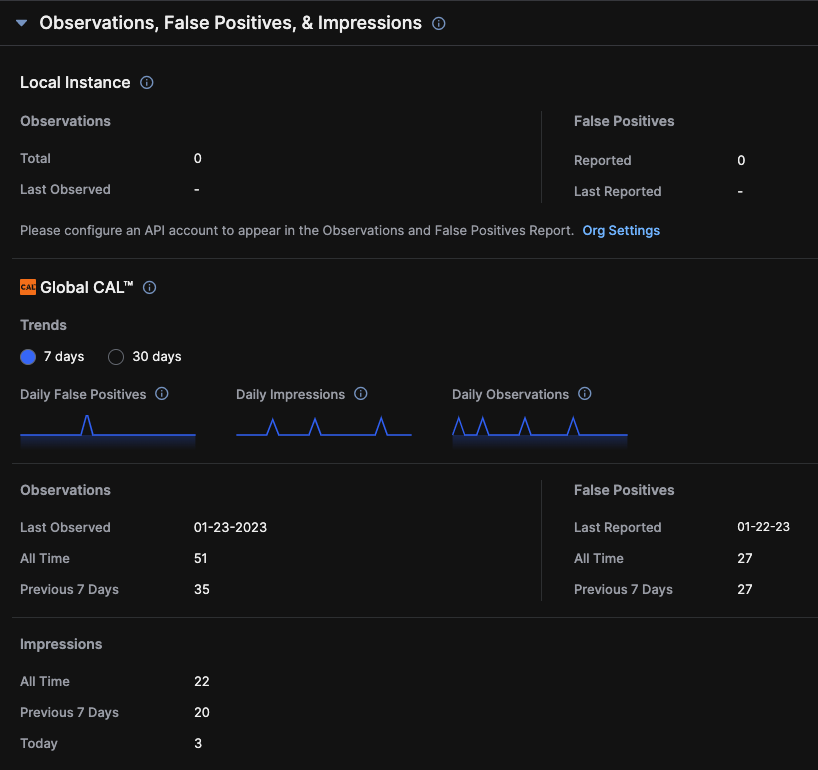 Automated Threat Library (ATL)
Leverage popular technical blogs and reports and use CAL's insights to normalize source data for smarter indicator and group curation.
Intel Report Cards
Understand how your intelligence source feeds are performing including a reliability rating that measures false positive reports on indicators and scoring based on indicators we know you should care about.

Threat Graph
Explore and pivot between hundreds of thousands of Groups and billions of Indicators both within the CAL dataset and your ThreatConnect dataset to perform link analysis.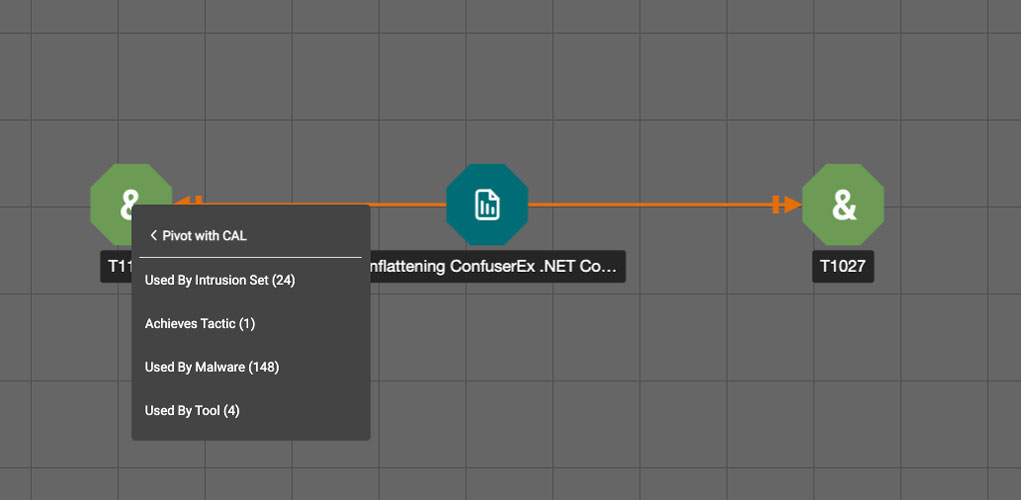 Natural Language Processing (NLP) + Intelligence Anywhere
Detect language indicative of specific MITRE ATT&CK techniques when scanning web-based resources to learn more about an Indicator and add it to your threat library to aid in future analysis and investigation efforts.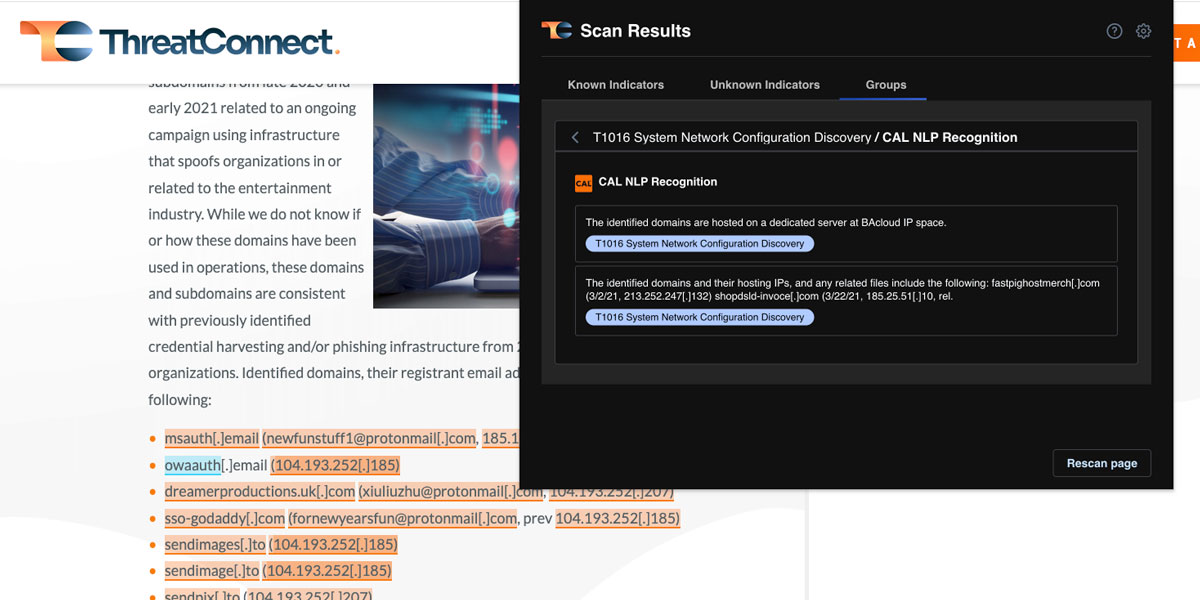 Threat Actor Alias Deconfliction
Automatically translate the aliases of threat actor groups used across the threat intel landscape.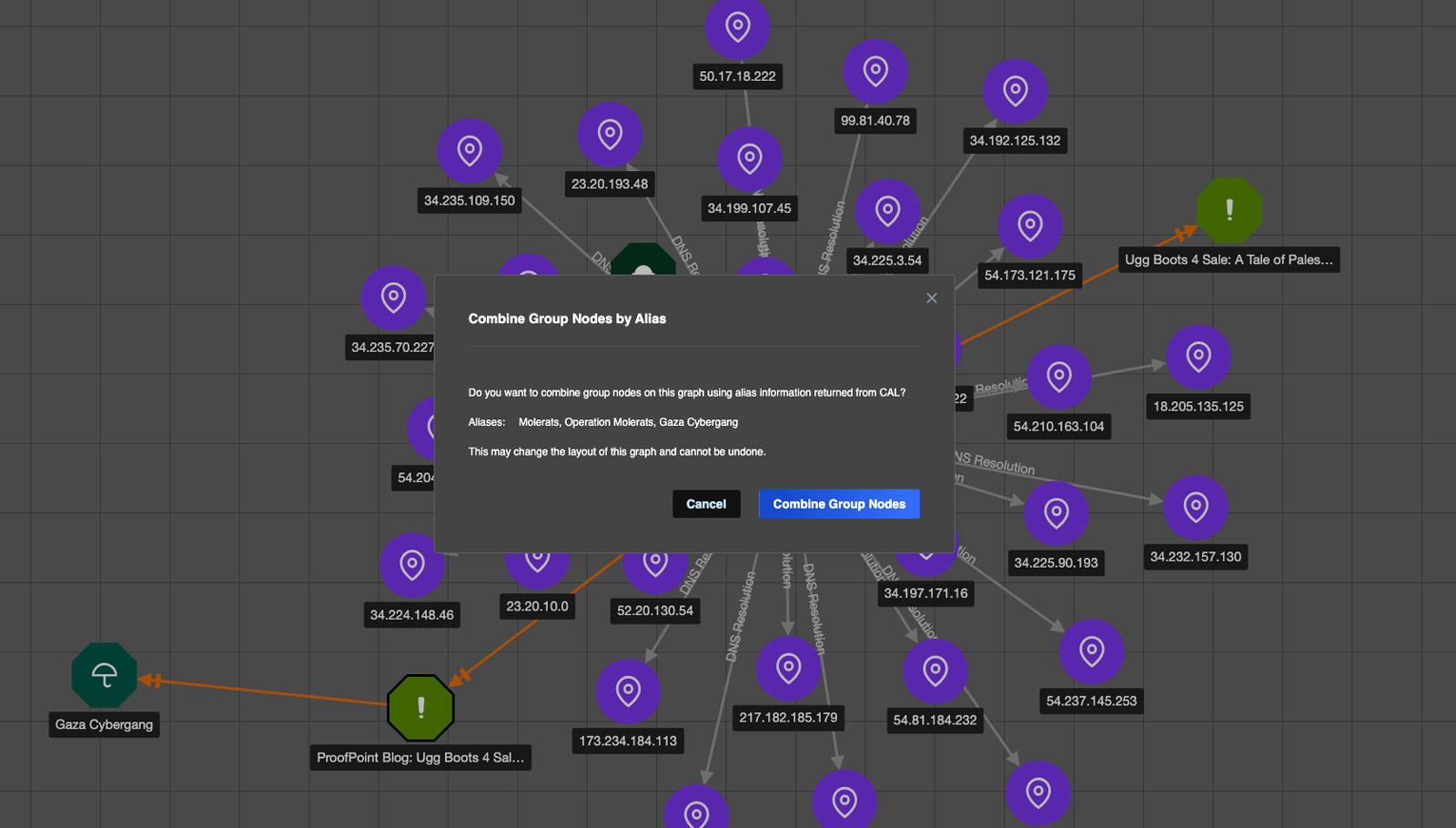 CAL Feed Explorer
Toggle between active and inactive feeds and compare the performance of each feed with Reports Cards based on data from CAL.

Indicator Reputation
Leverage machine learning to perform reputation analysis, scoring the criticality of an IOC on a single numeric scale to prioritize decision-making better and eliminate false positives.