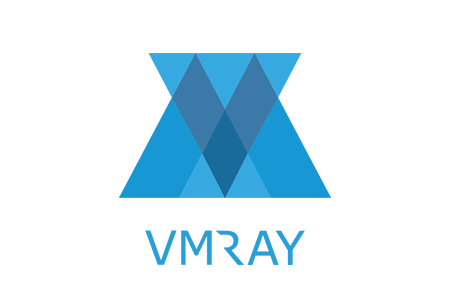 Visit their site
VMRay
VMRay Analyzer's hypervisor-based malware analysis offers best-in-class threat detection and mitigation capabilities. Its revolutionary 3rd generation technology analyzes any piece of malware, including the newest and most dangerous threats like 64-bit rootkits, quickly and reliably. And, unlike traditional malware analysis systems, VMRay Analyzer cannot be evaded. This is the only way to defend against today's rapidly evolving threat landscape. Sophisticated analyses are generated at multiple abstraction levels and can easily be utilized by forensic specialists, non-security experts as well as business executives. Full Visibility. High Performance. Evasion-Proof.
Specialties
Integrations
VMRay Analyzer
This Playbook App will allow you to sandbox malware in VMRay Analyzer and retrieve results back into ThreatConnect. This app is a set of actions to interact with the VMRay Analyzer API. The following actions are available:
Submit File
Get File Results
Parse File Results
This listing can be found in the ThreatConnect App Catalog under the name VMRay Analyzer.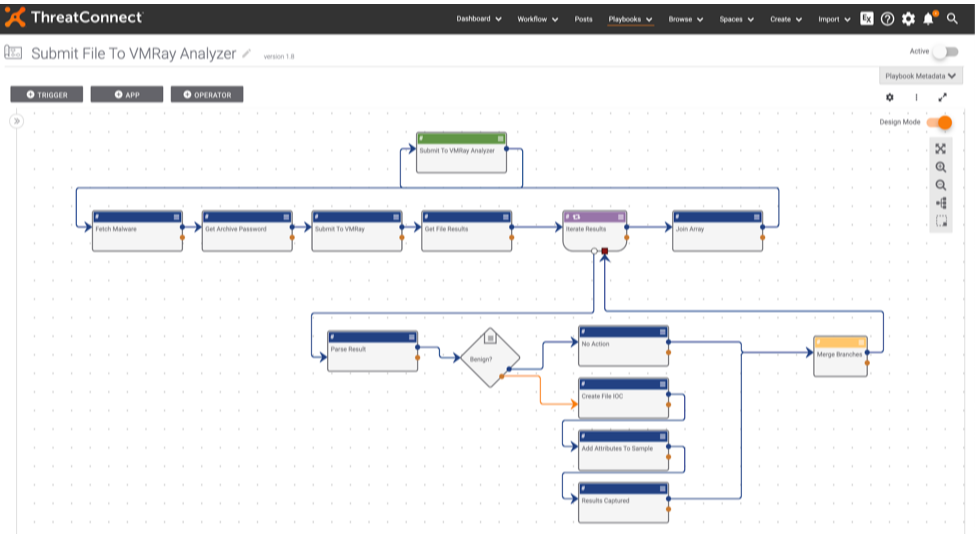 Keep Reading
Related Resources
Built By ThreatConnect