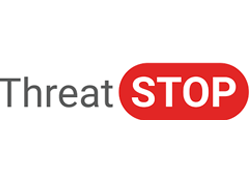 Visit their site
ThreatSTOP
ThreatSTOP is a cloud-based automated threat intelligence platform that converts the latest threat data into enforcement policies, and automatically updates your firewalls, routers, DNS servers and endpoints to stop attacks before they become breaches.
The ThreatSTOP platform blocks unwanted traffic and attacks by preventing connections, both inbound and outbound, with threat actors. This approach enables ThreatSTOP to neutralize a broad range of threats and malware including ransomware, DDoS, Angler Kits, phishing and botnets.
Specialties
Integrations
ThreatSTOP
With this Playbook app, you can integrate ThreatSTOP DNS and IP threat intelligence directly into ThreatConnect. ThreatSTOP aggregates threat intelligence from hundreds of sources to define custom policies loaded on Firewalls and DNS Servers to block malicious connections and DNS lookups. The "Active IOCs" integration between ThreatSTOP and ThreatConnect automates the import of the IOCs from ThreatSTOP Policies into the ThreatConnect TIP. This provides users with the ability to:
Browse the IOCs in their current ThreatSTOP policies and view their metadata.
Leverage their ThreatSTOP Policies in ThreatConnect playbooks.
This app can be downloaded by clicking the install button on the left.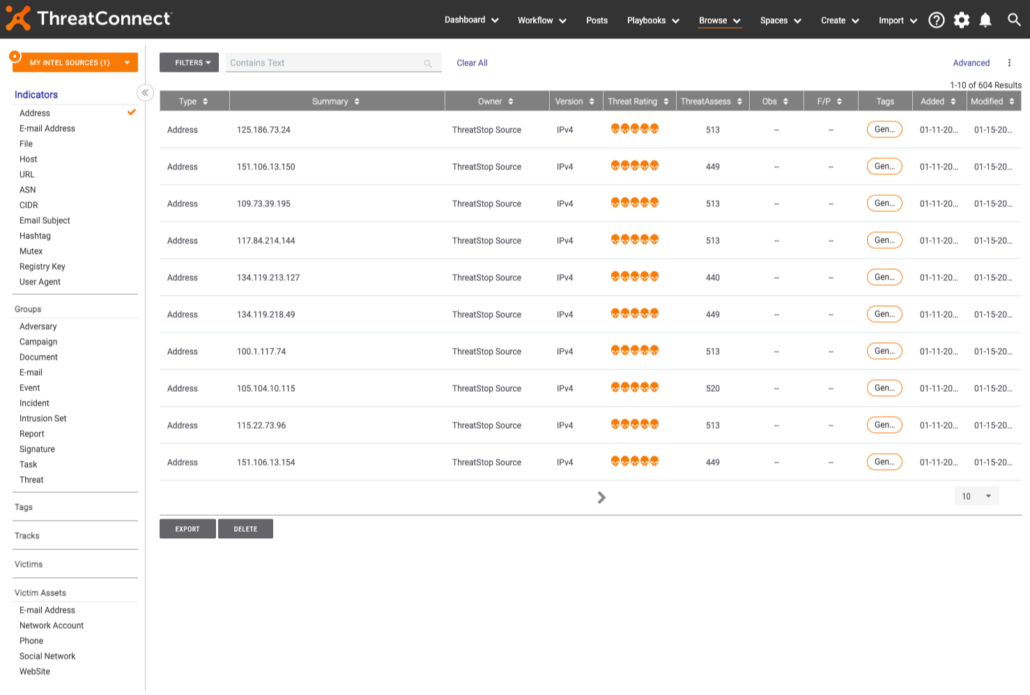 Keep Reading
Downloads
Related Resources
Built By Partner