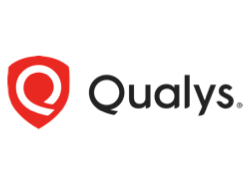 Visit their site
Qualys
Qualys, Inc. (NASDAQ: QLYS) is a pioneer and leading provider of cloud-based security and compliance solutions with over 12,200 customers and active users in more than 130 countries, including a majority of each of the Forbes Global 100 and Fortune 100. Qualys helps organizations streamline and consolidate their security and compliance solutions in a single platform and build security into digital transformation initiatives for greater agility, better business outcomes and substantial cost savings. The Qualys Cloud Platform and its integrated Cloud Apps deliver businesses critical security intelligence continuously, enabling them to automate the full spectrum of auditing, compliance and protection for IT systems and web applications on premises, on endpoints and elastic clouds.
Specialties
Integrations
Qualys VMDR
Together, ThreatConnect and Qualys enable data-driven patching prioritization for the risk management and SOC teams. The integration helps organizations see where threats and vulnerabilities cross paths and understand where the organization is most at risk. It does this by matching Common Vulnerabilities and Exposures (CVE) data from sources in ThreatConnect against Qualys scan results. Any matching unpatched vulnerabilities found within Qualys are tagged accordingly in ThreatConnect, with the option to store scan result details as an attribute. In addition, tasks can be created to notify users of the matching vulnerabilities and the need for further action. Scan result details will be provided as an attribute of the task or a document associated with the task.
With the Qualys VM Playbook app, you can launch scans, get scan reports and get host detections. The playbook app will increase accuracy and efficiency by analysts from routine tasks and increasing response time and accuracy.
The following actions are available within the Playbook App:
Launch Scan - Create and launch a Scan in the user's account. Returns a Scan ID to use for getting reports.
Get Scan Report - Get the latest scan results based on Scan ID. Choose from brief or extended results. It's recommended to configure Retry for this action.
Get Host Detections - Find Hosts by CVE. It's recommended to configure Retry for this action.
This listing can be found in the ThreatConnect App Catalog under the name: Qualys VM
Keep Reading
Related Resources
Built By ThreatConnect