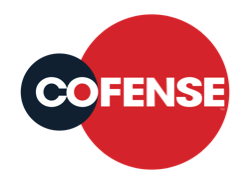 Visit their site
Cofense
Cofense, formerly PhishMe, is the leading provider of human-driven phishing defense solutions worldwide. We deliver a collaborative approach to cybersecurity by enabling organization-wide engagement to active email threats.
Our collective defense suite combines best-in class incident response technologies with timely attack intelligence sourced from employees. Cofense solutions quickly mitigate the impacts from spear phishing, ransomware, malware, and business email compromise.
This integration is built and supported by PhishMe. For questions about the integration, contact PhishMe support.
Specialties
Integrations
Cofense Intelligence V3
The ThreatConnect platform ingests and maps Cofense Intelligence phishing threats. Cofense Intelligence is human-verified phishing intelligence that includes actionable phishing indicators, and contextual reports behind the threat. Security teams ingest Cofense Intelligence which include the latest phishing indicators identified globally. Credential phishing, malware, ransomware, and BEC attacks, are a few examples, provided to customers to operationalize in their SOC. Each phishing indicator corresponds with a human-verified impact rating and is a high-fidelity source of phishing intelligence that security teams can use with confidence. Cofense offers phishing intelligence to empower security teams to make informed strategic decisions against today's phishing attacks.
This app is developed and maintained by Cofense. This app is available for download on this Marketplace.
Keep Reading
Downloads
Related Resources
Built By Partner