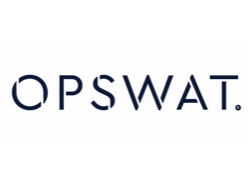 Visit their site
OPSWAT
OPSWAT protects critical infrastructure. Our goal is to eliminate malware and zero-day attacks. We believe that every file and every device pose a threat. Threats must be addressed at all locations at all times—at entry, at exit, and at rest. Our products focus on threat prevention and process creation for secure data transfer and safe device access. The result is productive systems that minimize risk of compromise. That's why 98% of U.S. nuclear power facilities trust OPSWAT for cybersecurity and compliance.
OPSWAT. Trust no file. Trust no device.
Specialties
Integrations
OPSWAT MetaDefender Cloud
The OPSWAT MetaDefender Cloud Playbook App will allow you to submit Files for sandbox analysis and retrieve analysis results. In addition to sandboxing, the app lets users retrieve enrichment information for Address, Host, URL, and File IOCs.
The following actions are available:
Analyze File
Get File Enrichment
Get Address Enrichment
Get Host Enrichment
Get URL Enrichment
Get File Analysis Results
Advanced Request
This app can be found in the ThreatConnect App Catalog under the name: OPSWAT MetaDefender Cloud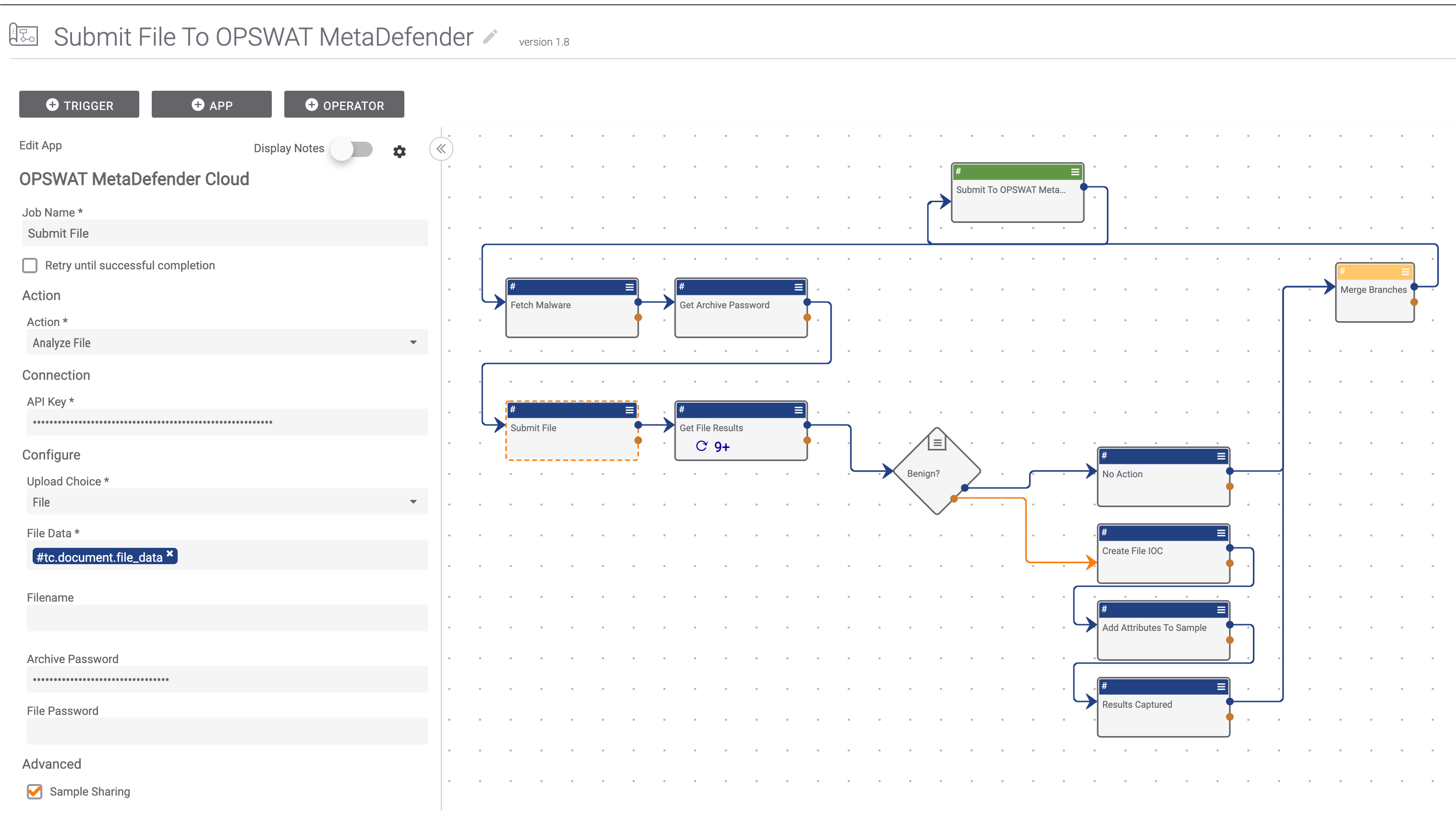 Keep Reading
Related Resources
Built By ThreatConnect