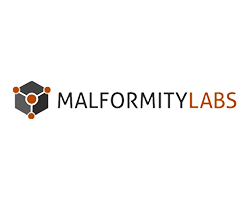 Visit their site
Malformity Labs
Malformity Labs was formed by Keith Gilbert, an experienced analyst with a forensics and intelligence background. After tiring of querying several distinct data sources repeatedly, he decided to do something about it and Maltego integration was a clear choice.
Malformity Labs aims to decrease the amount of time analysts spend aggregating and collecting data. That frees up more time to conduct meaningful analysis.
We spend our time connecting with partners that have useful data and users that can immediately benefit from the integration.
Specialties
Integrations
MalformityLabs Maltego
Maltego is an open-source intelligence and graphical link analysis tool for gathering and connecting information for investigative tasks. With the MalformityLabs Maltego Transform pack, you can analyze and investigate IOCs from ThreatConnect in Maltego.
With more than 100 Transforms to query and pivot through ThreatConnect's data, investigators can easily model threat and the relationships between malware, domains, IPs, and other indicators to the incidents they were observed in, threats they are associated to, or adversary personas. Benefits include:
Visualize the relationship between incidents, threats, adversaries, and indicators
Uncover relationships between your private data in ThreatConnect and Community Data
Leverage attributes belonging to indicators and threats to create Maltego graphs without losing any of the contextual data within ThreatConnect
Pivot from ThreatConnect data and external open-source data sources using other transform sets within Maltego
This app can be found in Maltego Transform Hub under the name: ThreatConnect
Keep Reading
Related Resources