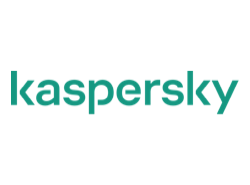 Visit their site
Kaspersky
Kaspersky is a global cybersecurity company founded in 1997. Kaspersky's deep threat intelligence and security expertise is constantly transforming into innovative security solutions and services to protect businesses, critical infrastructure, governments and consumers around the globe. The company's comprehensive security portfolio includes leading endpoint protection and a number of specialized security solutions and services to fight sophisticated and evolving digital threats. Over 400 million users are protected by Kaspersky technologies and we help 270,000 corporate clients protect what matters most to them.
Specialties
Integrations
Kaspersky Threat Intelligence
The integration between globally-sourced Kaspersky Threat Data Feeds and ThreatConnect enables faster detection, efficient prioritization and timely response to cyberthreats. All feeds are generated and monitored by a highly fault-tolerant infrastructure, ensuring continuous availability. Each record in the feeds is supplied with rich supporting context delivering a greater understanding of the intent, capabilities and targets of your adversaries. Extensive tests are applied to ensure that 100% vetted data is delivered.
Please contact us at intelligence@kaspersky.com to get access to Kaspersky Threat Data Feeds.
Keep Reading
Related Resources
Built By Partner