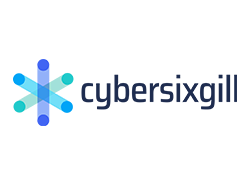 Visit their site
Cybersixgill
Cybersixgill Inc. is a market leader in deep and dark web cyber threat intelligence. Cybersixgill helps Fortune 500 companies, financial institutions, governments, and law enforcement agencies protect their finances, networks and reputations from cyberthreats that lurk in the deep, dark and surface webs. The advanced cyber threat intelligence platform automates all phases of the intelligence cycle — collection, analysis and dissemination of data — providing organizations with unparalleled information and actionable insights to protect their various assets in the ever evolving cyber threatscape.
Specialties
Integrations
Cybersixgill DVE Feed
The Cybersixgill Dynamic Vulnerability Exploit (DVE) Score is based on the most comprehensive collection of vulnerability-related threat intelligence and is the only solution that provides users total context and predicts the immediate risks of a vulnerability based on threat actors' intent. ThreatConnect users can track threats stemming from CVEs that most others define as irrelevant and have a higher probability of being exploited via ThreatConnect's dashboard.
To get this app, click the Download button on the left.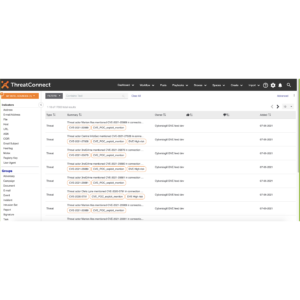 Keep Reading
Downloads
Related Resources
Built By Partner
Cybersixgill DarkFeed Threat Intelligence
Delivering the next generation of deep & dark web threat intelligence feeds, Sixgill tailors threat intelligence to customers' intelligence needs, maximizing effective mitigation and remediation. Using an agile collection methodology and its proprietary collection automation algorithm, Sixgill provides broad coverage of exclusive-access deep and dark web sources, as well as relevant surface web sources. Sixgill harnesses artificial intelligence and machine learning to automate the production cycle of cyber intelligence from monitoring through extraction to production - unleashing both existing platforms and teams' performance.
Leverage the power of Cybersixgill to supercharge ThreatConnect with real-time Threat Intelligence indicators. Automatically pull IOCs such as domains, URLs, hashes, and IP addresses straight into the Threatconnect platform.
To get this app, click the Download button on the left.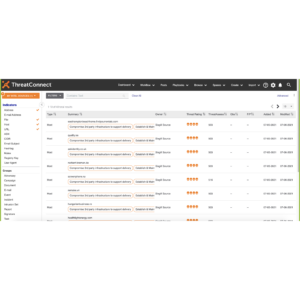 Keep Reading
Downloads
Related Resources
Built By Partner