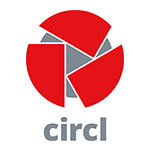 Visit their site
CIRCL
CIRCL provides a reliable and trusted point of contact for any users, companies and organizations based in Luxembourg, for the handling of attacks and incidents. Its team of experts acts like a fire brigade, with the ability to react promptly and efficiently whenever threats are suspected, detected or incidents occur.
CIRCL's aim is to gather, review, report and respond to cyber threats in a systematic and prompt manner.
Specialties
Integrations
CIRCL CVE
With this integration, you can retrieve the latest CVEs and their information and use it as a good starting point for ingesting vulnerability data.
The following actions are available:
Search CVE ID
Get Latest CVEs
Advanced Request
This app can be found in the ThreatConnect App Catalog under the name: CIRCL CVE
Keep Reading
Related Resources
Built By ThreatConnect