An intelligence-driven SOAR Platform empowers SecOps teams to work smarter not harder so that they can make better operational decisions and find the most effective strategies. When resources are scarce, it's imperative that security teams find and use technologies that will help them streamline processes to reduce the complexity of their jobs.
Intelligence on adversarial capabilities, attack patterns, and strategies can be built into the logic that enables orchestration to defend your environment. When intelligence is incorporated into a SOAR solution, each decision is made on the basis of current information about how today's real-world adversaries are most likely to act.
Incorporating internal and external threat intelligence can allow the orchestrated process to automatically adjust itself. This creates an ongoing feedback loop that supports better and better decision-making.
Here are five ways that an intelligence-driven SOAR platform can help your SecOps team manage today's challenges:
The increasing sophistication of cyberattacks and cyber adversaries
As threats grow in frequency, complexity, and diversity – and as your attack surface increases – you'll be better able to prioritize so that your team can focus on the most pressing issues first.
A critical shortage of skilled cybersecurity professionals
Because SOAR serves as a force multiplier for smaller teams, you'll be able to accomplish more with fewer resources, a must-have given the extent of the current cybersecurity skills gap.
A lack of threat intelligence and operational information-sharing
With intelligence-driven automation and orchestration, your entire SecOps team will be able to make better decisions about how to allocate their time and attention, increasing efficiency.
The inability to assess, communicate and manage the financial impact of cyber events and thus the business risk to the organization
Intelligence-driven SOAR makes it possible to provide documentation and metrics that business leaders can readily understand.
Underinvestment and a lack of buy-in from the business as a whole
Strong workflow and process management capabilities enable SecOps teams to save time while enhancing effectiveness.
Intelligence-driven SOAR is an essential technology that's providing the foundation for more efficient, more effective, and smarter security operations.

Read more on how your security team can incorporate multiple technologies to streamline processes and reduce the complexity of their jobs with our Smarter SOAR Whitepaper.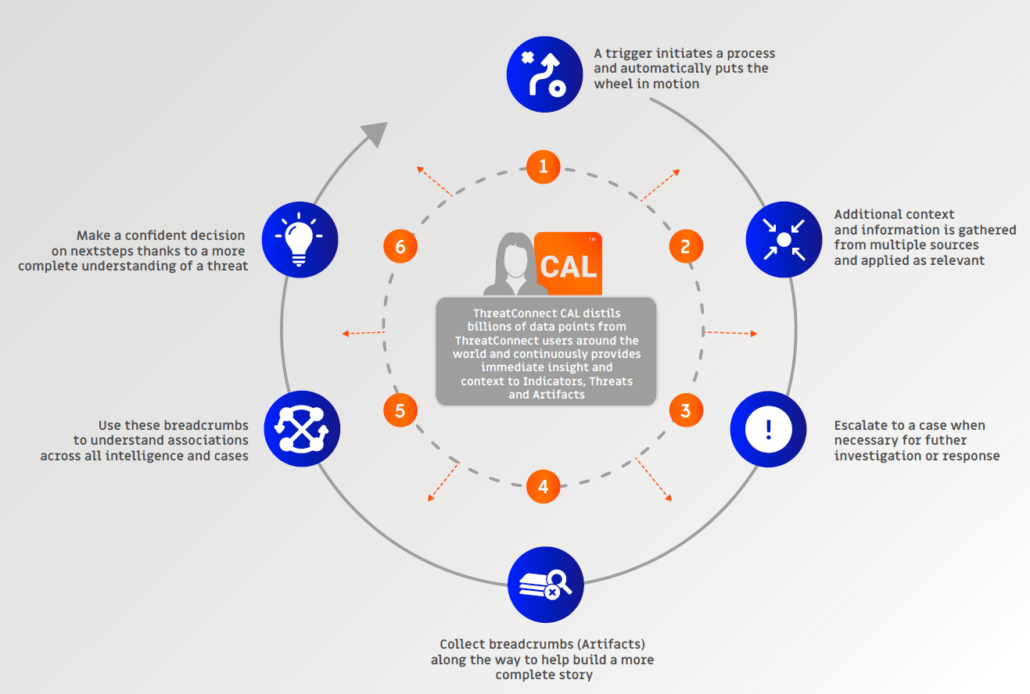 A smarter SOAR platform learns with you and delivers targeted metrics, provides invaluable evidence to translate into business and financial risk terms, allows for easier prioritization, drives higher effectiveness, and provides an all-encompassing platform to lessen job complexity.
Introducing a product that offers such value to your security team opens the door to more meaningful conversations and creates a better process for communication and action to achieve and exceed business and security goals.